Team PokerStars Pro Jaime Staples is always up for something new. So this week he got in on the action with PokerStars VR for the first time.
"I love this so far, it's super fun!" Staples said early on after getting the hang of the controls. Every table he landed at showed just why PokerStars VR is so much fun. Combining the interactivity of a Twitch stream and the ease of online poker makes for a totally unique experience. Plus there are the things you can't or probably wouldn't do at a poker table, like smoking a cigar at the table, popping the cork on a bottle of champagne to share with your tablemates, or making it rain from your fat stacks of cash.
You can also play in a variety of stunning VR environments like Macau in the year 2050, or on a yacht off Monte Carlo. "I've been here in real life and it does looks like this," Staples said while he was in virtual Monaco. "Maybe not the yacht — you'd need a couple hundred million for this thing!"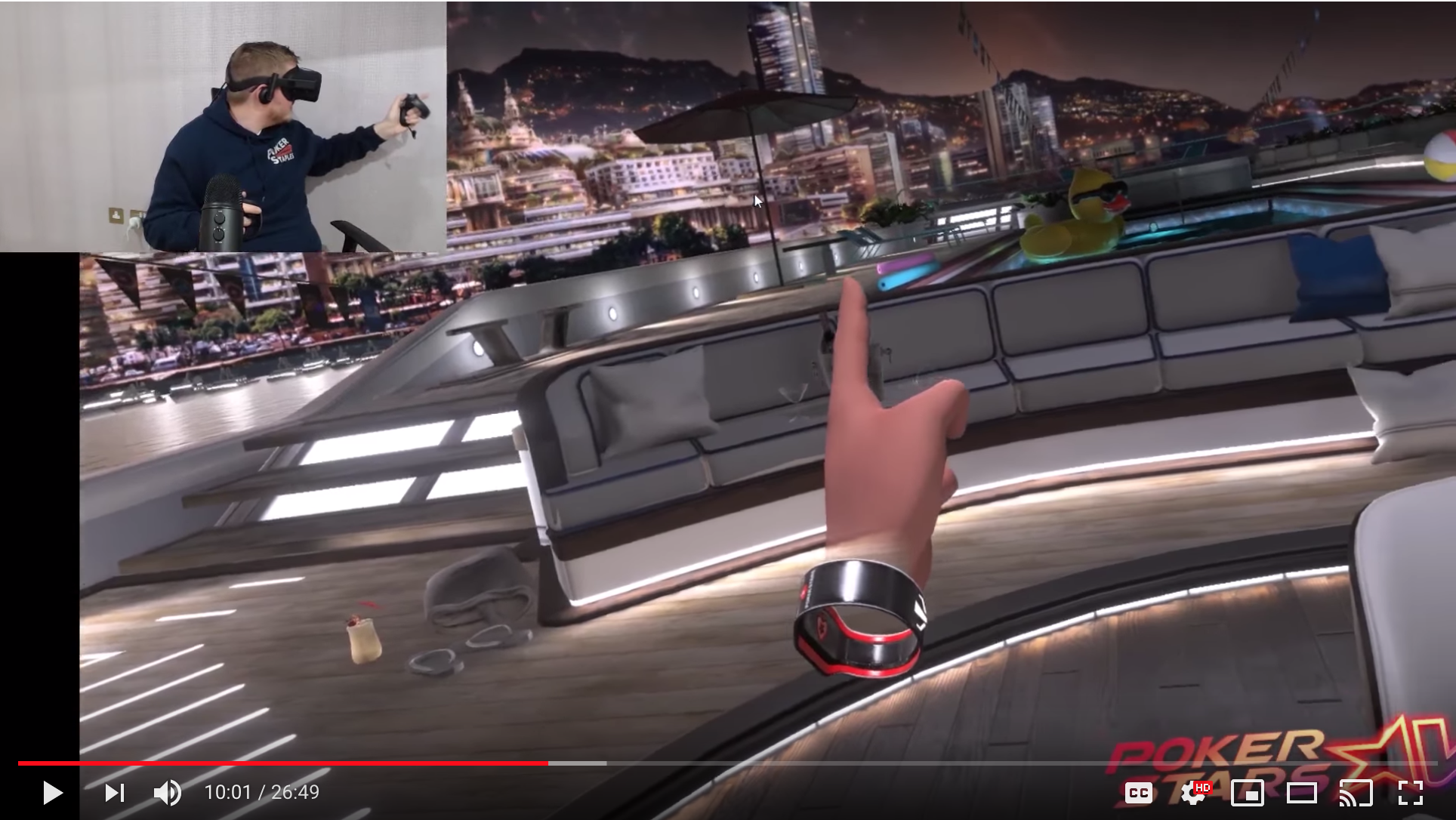 Jaime Staples never thought he'd be on a (virtual) boat
All told, PokerStars VR was a transporting experience for the Team Pro. "I felt like I was actually in a casino playing poker," Staples said after completing his session. "I almost didn't feel as if I could talk on the stream like I normally would because it would be rude to the other people at the table."
Check out the full stream highlights above to see what a great time PokerStars VR can be. And if you have an Oculus Rift or HTC Vive headset, get in on the action yourself today!