How did you get on spotting the bluffs? We have one more bonus test for you.
It's week 5 of the Human Lie Detector, which asks you the question:
How good are you at spotting a bluff?
Only this week things are different.
This week the roles are reversed, and we have tournament tickets, a PS4, and ten goody bags to give away as prizes.
If you're coming to the Human Lie Detector new (and frankly if you are, where have you been?), you'll want a reminder of what it's all about.
Each week Daniel Negreanu (the Human Lie Detector) has been asking a fellow Team Pros three questions. One of those three replies has been false, and Daniel has been tasked with working out which one is the fib.
This week though it's Daniel turn. He'll be trying to get the lie past Jeff Gross.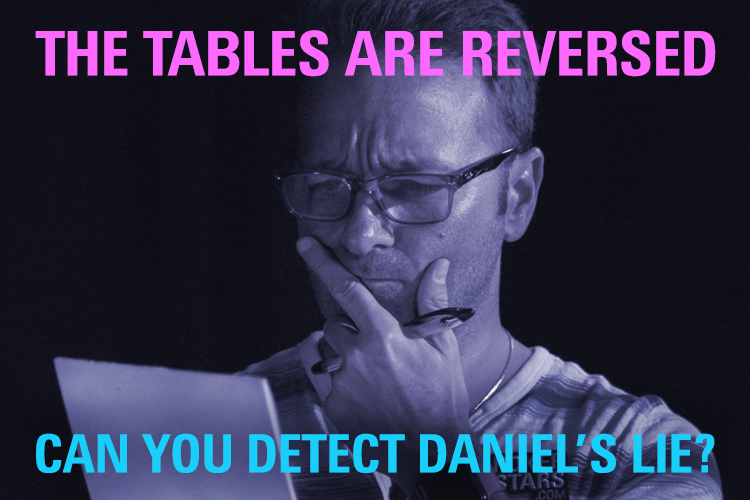 So what's in it for you?
Well, like before, if you can also spot the bluff, you could win yourself some prizes.
Entry to the freeroll is now closed, but there's still plenty worth getting your hands on.
If you enter on Twitter (see below for how to do that) you can win tournament tickets.
Meanwhile if you enter on Facebook there's a PlayStation 4 to be given away, as well as ten goody bags, each packed full of things like t-shirts, hoodies, stickers, socks, and stuff.
Here's how to take part
First, watch the video in the tweet below.
Then, if you think you've spotted the bluff, tweet your answer (1, 2 or 3) with the hashtag #HumanLieDetector and [Stars ID].
So, start guessing. Watch this week's bonus video, make your pick, and find out the correct answer when we post the video on Friday.
As always, there are some Terms & Conditions, which you can read here.