The football is in full swing, as are the new Spin & Goals on PokerStars.
Here's how they work.
Each Spin & Goal features three players with buy-ins starting at $0.25.
Before each game begins comes the spin, which determines the random prize.
The maximum first prize will be somewhere between $2,500 and $1 million depending on the buy-in.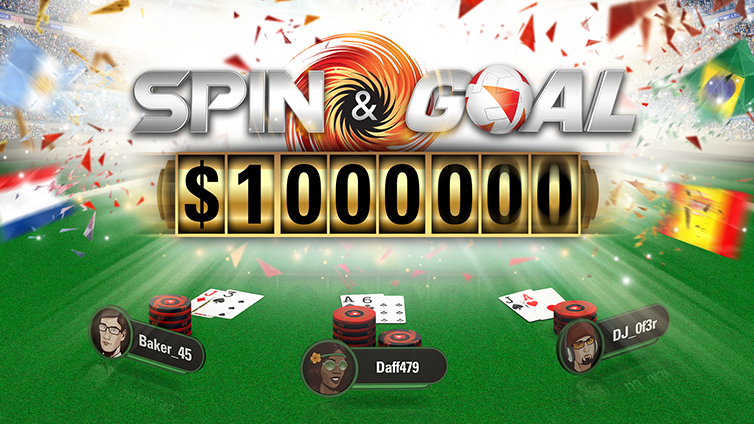 Each game is then played as a hyper-turbo, meaning they're all done in around ten minutes.
Which makes them perfect for half time in the match, or for anyone with a short attention span.
Spin & Goals are available in hold'em and Omaha and run around the clock. Perfect if you don't like football, and don't understand what all the fuss is about.
Click here to start playing now.
Or, read more about what makes these NEW Spin & Goals for a dreary half time.