If you look closely at what tournament winners say in the days after their victory, a familiar pattern emerges.
It looks something like this:
• First they credit "luck" rather than their own talents for reaching the final table
• Having reached the final table, they take on a sudden, renewed sense of self-belief
• Their aim is not necessarily to win, but to "play good"
• That calm and poise evaporates when they win, replaced by jumping up and down
• Their first call is usually to mum.
All of which makes Serban "Dannyz0r" Borlan's win in Turbo Series Event #03 something of a text book encounter.
Borlan, 28, from Romania, a full-time player for four years, outlined all the above to the PokerStars Blog a few days later, when the win, and the $91,723 first prize, had just about sunk in.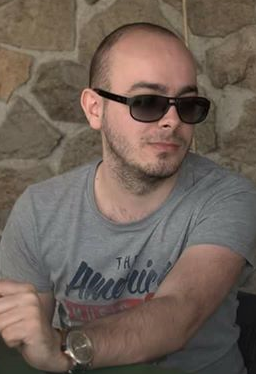 Turbo Series Event 03 winner: Serban Borlan
"I usually have a poker routine when playing the usual grind, but on series I usually vary my starting hours from day to day depending on what hours the series events start.
Turbo Series offers a lot of action for players, with typically five events playing out at different times throughout the day. Borlan looked up Event #03, a $530 NLHE 6-Max hyper-turbo Sunday Supersonic Special Edition (which is quicker to play than read out loud), liked the look of it, and bought in.
"Given that this was a hyper-turbo I was really lucky to get there, so probably what worked was having variance on my side in crucial spots and applying some pressure whenever I had the chance."
So far so good.
"I sat my way in, started with 35bigs (50k @ 1.4k) and chipped up steadily. By the time we had reached the final table, my only thought was to play good, be ICM aware and hopefully pick up some hands and pots here and there."
A familiar refrain for many players in a similar position, sensibly taking responsibility for those things they can control, and leaving the chaos to everyone else. And given the speed of the event, and the stack sizes, there was plenty of that.
"Everyone was short… [and] there were some 60/40 and flips which were crucial to win."
Borlan prevailed though, eliminating girafganger7 of Belgium heads-up to take the title after a two-way deal, and a final six that included tournament regulars WATnlos and Lena900.
"Winning this was surreal," he said. "Usually I am really calm so my reaction for winning this was jumping out of my chair."
He joked about this, asking whether this was the reaction we'd expected. Then added: "My mind was pretty blank. I was star struck for getting such an amazing start to the series."
It was an amazing start to what is a 74 event Turbo Series. Naturally he had a rail of friends watching to the end, and sharing in the celebration. But then what?
"The first (non-poker) person I told was my mom," he said. "I finished the tournament around the time she was going for work, and it was a really nice surprise for her."
Then came that proof that wins like this follow a familiar pattern. This was Serban's second big win after a Sunday Million title about 18 months ago. The reaction this time was pretty much identical.
"Just like back then, I got an adrenaline rush for winning this and couldn't sleep for couple of hours – even if it was 7AM and I had been playing for roughly 15 hours."
To find out more about Turbo Series events, check out the series homepage.