Joy, rapture, schadenfreude, glee, hints of violence, expletives of course, regret, hypothetical grandchildren, and a hell of a lot of fun.
And that's just January for Lex Veldhuis.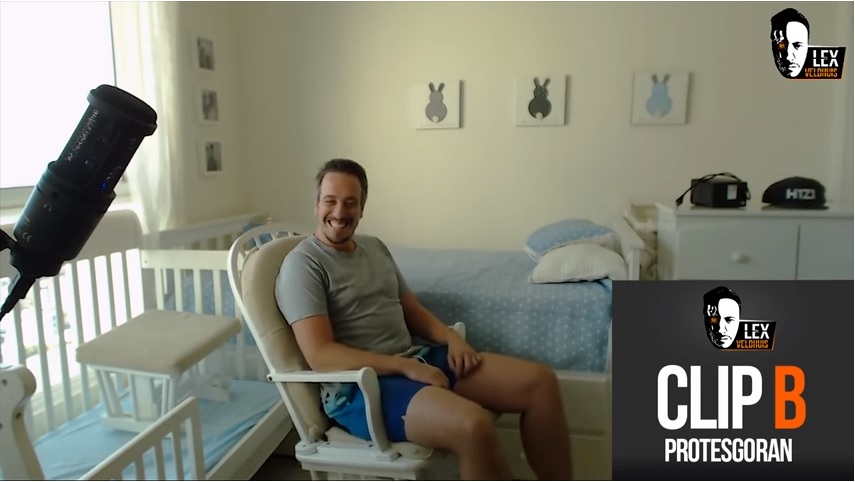 Lex Veldhuis in grandfather mode
Lex's clips are always worth watching, and his highlights reels are now exception. If you haven't already seen his January clips (or even if you have), watch them in the video.
WARNING: Okay, we're all grown-ups here, but be aware that the language in this video is on the mature side.
Elsewhere there was a win for Jeff Gross in the KOMania High Roller event.
"PLO is a game I am starting to learn and really enjoy," said Jeff. "Being a 4-max tournament there is nowhere to hide, you have a decision every hand. I could tell the final table [had] tough opponents but ended up getting it done!
"There was one hand early in heads-up where I had top two pair with no straight or flush possible, and I bet out and got raised and decided to fold. This was an unorthodox fold but I really thought I was beat or best case was up against a mega draw. I'm not sure if he did have me beat but it worked out and that was a key moment in the match."
You can see the video of Jeff Gross in that event, below:
Finally, for today at least, Fintan Hand and Ben Spragg got the #WinningMoment of this week's Sunday Million, when Hulk9950 took down the Anniversary edition and a first prize of $960,000.
Not bad considering this came at the end of an 18.5-hour stream, starting at their regular 8:30am slot and running all the way through to the end of the Sunday Million, sometime around 3am.
Watch the clip here.
Watch Sunday Million Anniversary Win from PokerStars on www.twitch.tv
If you're lookingfor more video content, check out the front page of the PokerStars Blog.