When 27-year-old Guillaume Diaz plays poker online, he goes by the name volatile38. When he plays poker live, he's just outright volatile. He would've been great as a sportsman.
"I used to be kind of good at golf. Now I just play for fun," Diaz said.
If, however, he played a contact sport, Diaz would require two helmets. In fact, today he could've used a protective bubble, because he was getting hit with the deck so hard that it would've knocked most people unconscious. And that was before all of this happened…the celebration, the dog pile crashing into a table, and the Platinum Pass. (We have another more sane video lower in the post.)
As he played out the final day of the EPT Monte Carlo National, Diaz had quad fives twice, one of those times coming when he held ace-king against pocket kings and the board ran out quad fives. When play was 16-handed, Diaz knocked out four players in a row. When he got heads-up and got all in with pocket nines versus ace-queen, there was little doubt his pair would hold. Also, he knocked off Platinum Pass winner Dragos Trofimov earlier in the day. Trofimov explains his valiant but failed move here.
No, it seemed, Trofimov couldn't be beaten. This was really, really bad news for Frederico Petruzzelli. I mean…you had to feel for this poor dude. In fact, before we get on to celebrating Guilluame Diaz's great accomplishment, let's take a moment to pay some respect.
The Story of This Poor Dude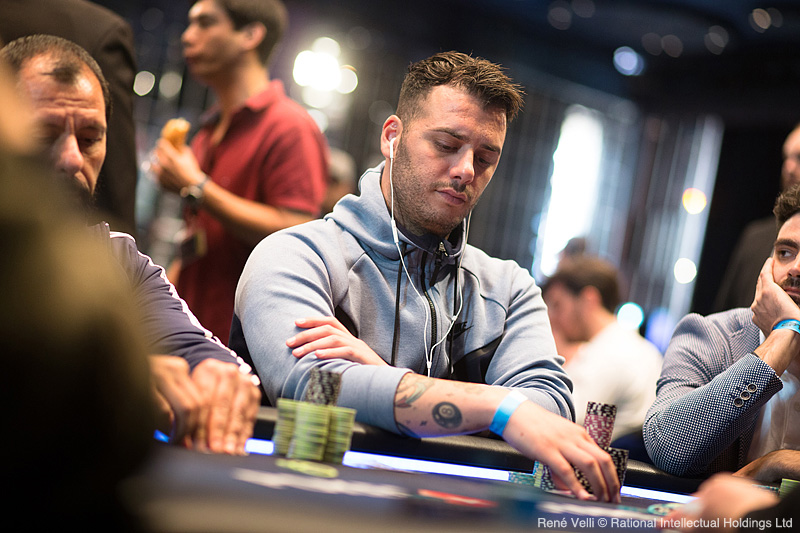 It was just yesterday Petruzzelli was fortunate enough to make it to the final three of a flip-out for a 2019 PSPC Platinum Pass. He…um…did not win. He was beaten by am empty chair. It seemed damned unfair, no matter how happy you had to be for the owner of that empty chair, Miguel Montoya.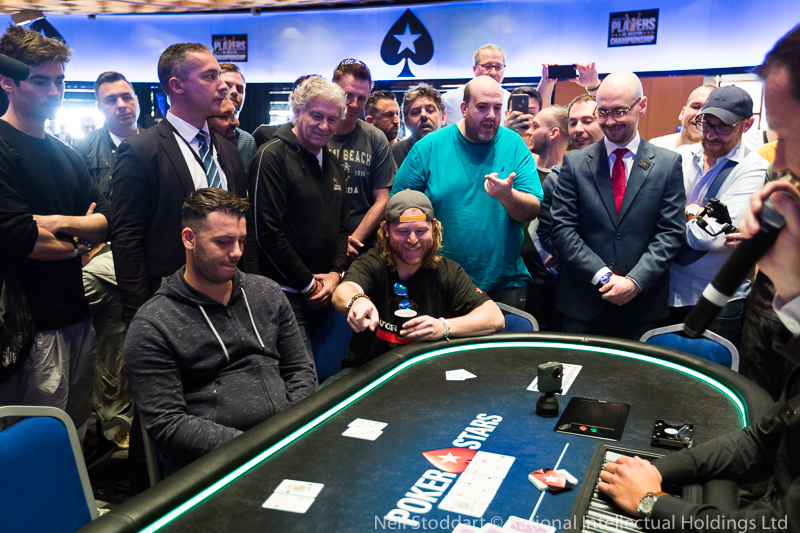 After that, Petruzzelli didn't little more than ride out the entire field over two days, make it heads up, refuse to take a heads-up deal, and then have to race for his stack against Diaz. You'll remember, Diaz forgot how to lose today.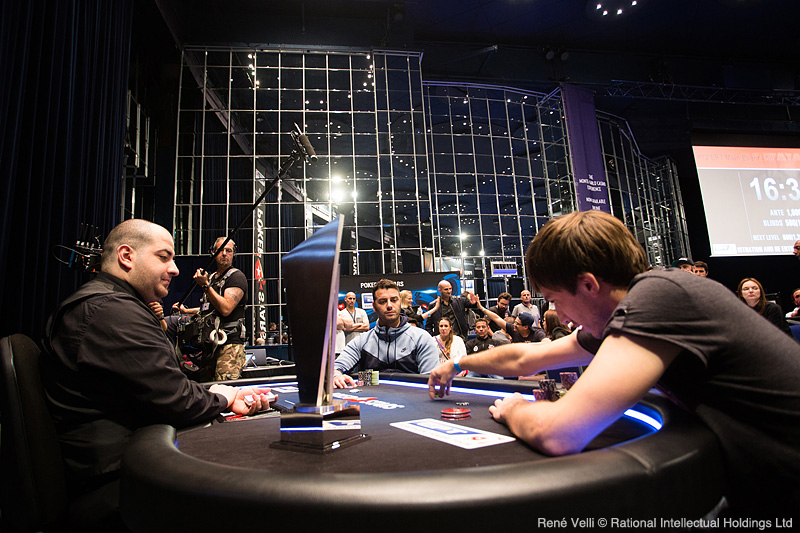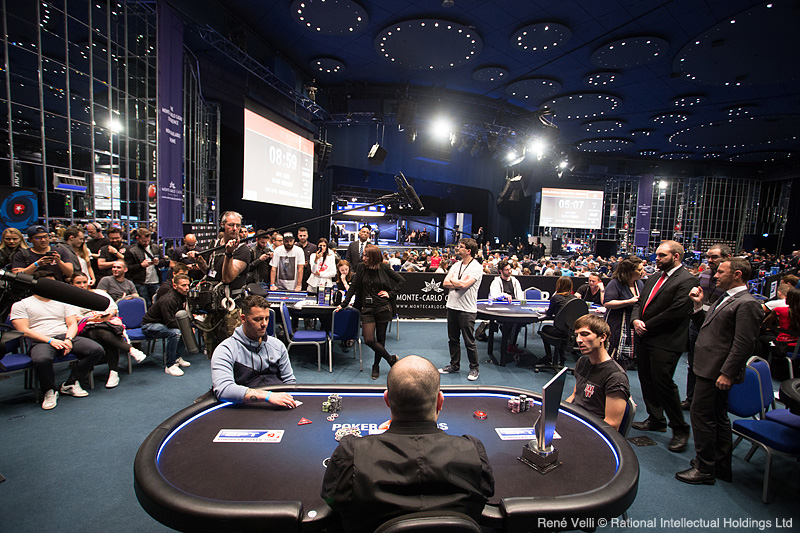 So ends, for now, The Story of This Poor Dude, the one who fought valiantly, won a ton of cash, but missed out on a Platinum Pass for the second time in 36 hours because he ran straight into Guillaume Diaz.
No denying Diaz
Let's be clear, Diaz ran hotter than the inner thighs of the mechanical bull riders at last night's PokerStars Party (long story…), but he's no flash-in-the-pan luckbox. The kid has game. He's part of Team Winamax and while this was his biggest live score, it was not his first six-figure payday. What's more, no matter what happened tonight, we were gonna see him at the PSPC.
"I was planning to go play anyway, but I'm pretty happy to have this kind of freeroll and have it in my pocket and be relaxed for the rest of the year," he said.
Careful putting that Platinum Pass in your pocket. That thing is sharp!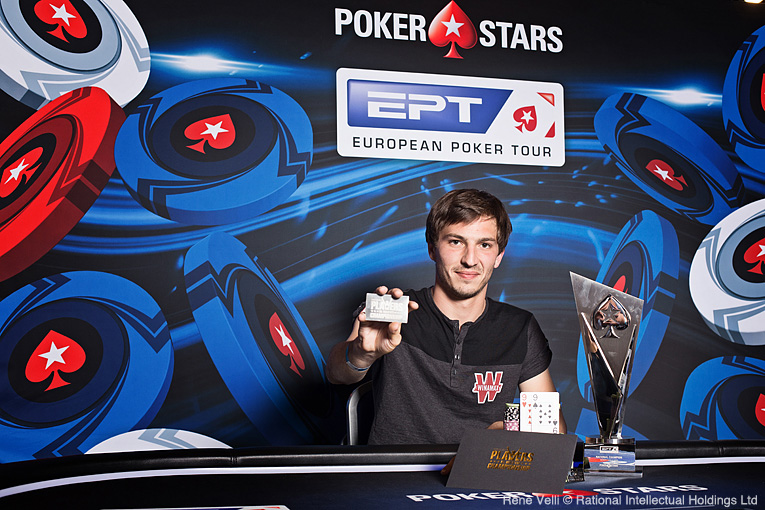 Originally from Grenoble in the South of France, Diaz now lives in London, which means he may need to see a doctor to have his head examined before he flies home. He thankfully will not need a therapist like this other poor dude. Which one…oh, okay, let's do this again.
The Story of This Other Poor Dude
While we had one guy just miss a Platinum Pass twice in one tournament, there was this other poor dude who recently came super close to winning a Platinum Pass in two different tournaments on two different continents. This other poor dude finished seventh today.
Oh, his name is also Randy Lew. You might have heard of him.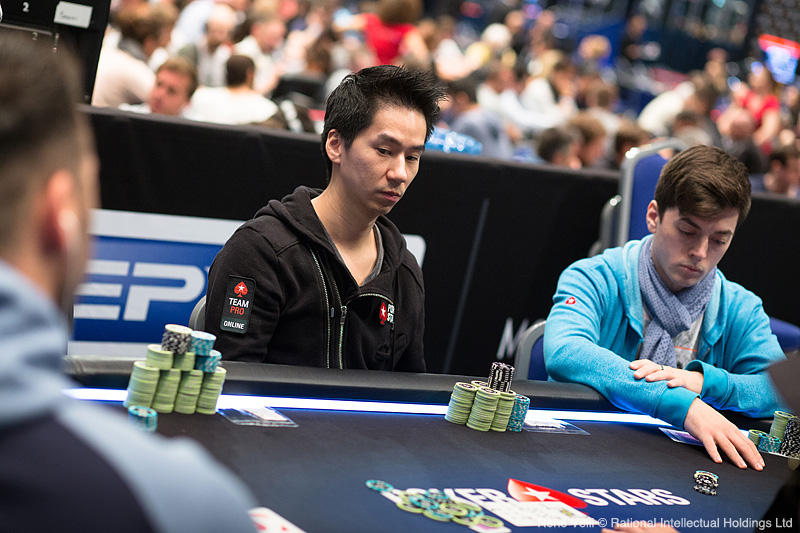 Cheer up, Randy. You keep final tabling tournaments like this, you can just buy into the PSPC with out a Platinum Pass. We can even make you up something with cardboard and tinfoil to carry around if it makes you feel better.
But, anyway…drinks!
As the night ended, Diaz collected his trophy and Platinum Pass, and tended to all the people who wanted to interview him. Nevertheless, he already had other people on his mind. They'd stayed on the rail most of the night waiting for this moment. His Winamax team and the rest of his friends railed until the night was done.
"We are like a team and really connected," he said. "I need to buy them some drinks. They screamed a lot."
Good idea, buddy. A drink might do something about that headache. And watch out for the cards tomorrow. We hear the Main Event deck hits twice as hard.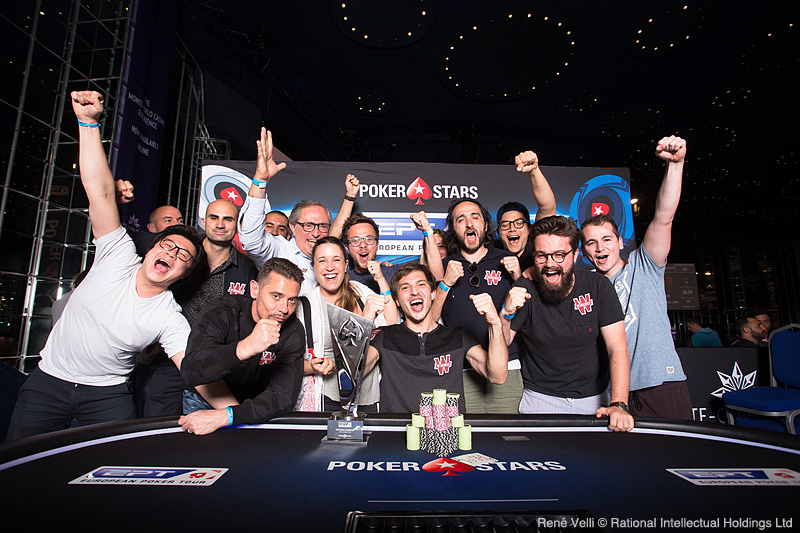 ---
Guillaume Diaz is one of more than 300 Platinum Pass winners who will be going to the PokerStars Players No-Limit Hold'em Championship. Want to see more? Meet them all on in our PSPC Platinum Pass Winners index.