So how did you do in Truth or Bluff last week?
If you're not already familiar with this, you can catch up on the details here. But here's a brief recap.
Each Tuesday we're posting a video on our Twitter stream (@PokerStars), featuring a Pro player at the PCA. What you have to do is watch, and when the video pauses decide whether the Pro in question is telling the truth, or bluffing. Simple.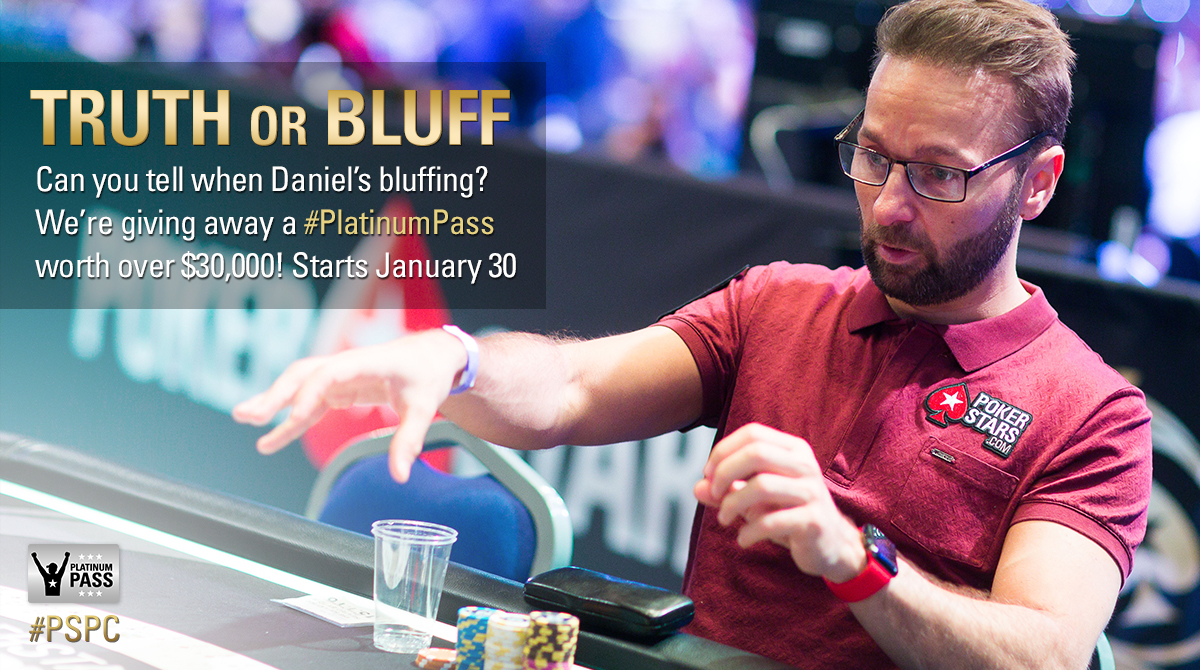 When you've made your choice, tweet us with your choice: Truth or Bluff along with your Stars ID and the hashtag #PlatinumPass. Get it right (along with at least another one), we'll give you extra chips in a special freeroll to win a Platinum Pass.
This week there's another video to test yourself with. This time you'll need to get a read on one of the world' best players, Daniel Negreanu himself.
Here are a few reasons why we think you should play:
It's open to everyone, even if you didn't' take part last week. Submit a guess and you get entry into the freeroll, with a chance of winning one of 20 Sunday Storm tickets.
If you entered last week you have another shot at winning one of those tickets. Plus, if you played last week and got it right, you now have that chance of adding to your freeroll stack by getting it right again, not to mention the Sunday Storm tickets up for grabs.
So how did you do last week?
First, the correct answer last week was #Bluff.
Well if you made a guess you can check out your answer on our results page (which we'll be updating each week).
So, get guessing, and tweet your guess, along with your Stars ID and the hashtag #PlatinumPass, to @PokerStars.