Some people start the new months with superstitions, like saying "White rabbits" three times, or "pinch punch". Felix "xflixx" Schneiders prefers something different. He likes to start the new month with a win.
Which is exactly what he did a few hours ago, beating a field of 391 players to take down the $27 NLHE [3-Max, Turbo, Progressive KO, Zoom] last night for $1,098.85 with another $796.45 in bounties.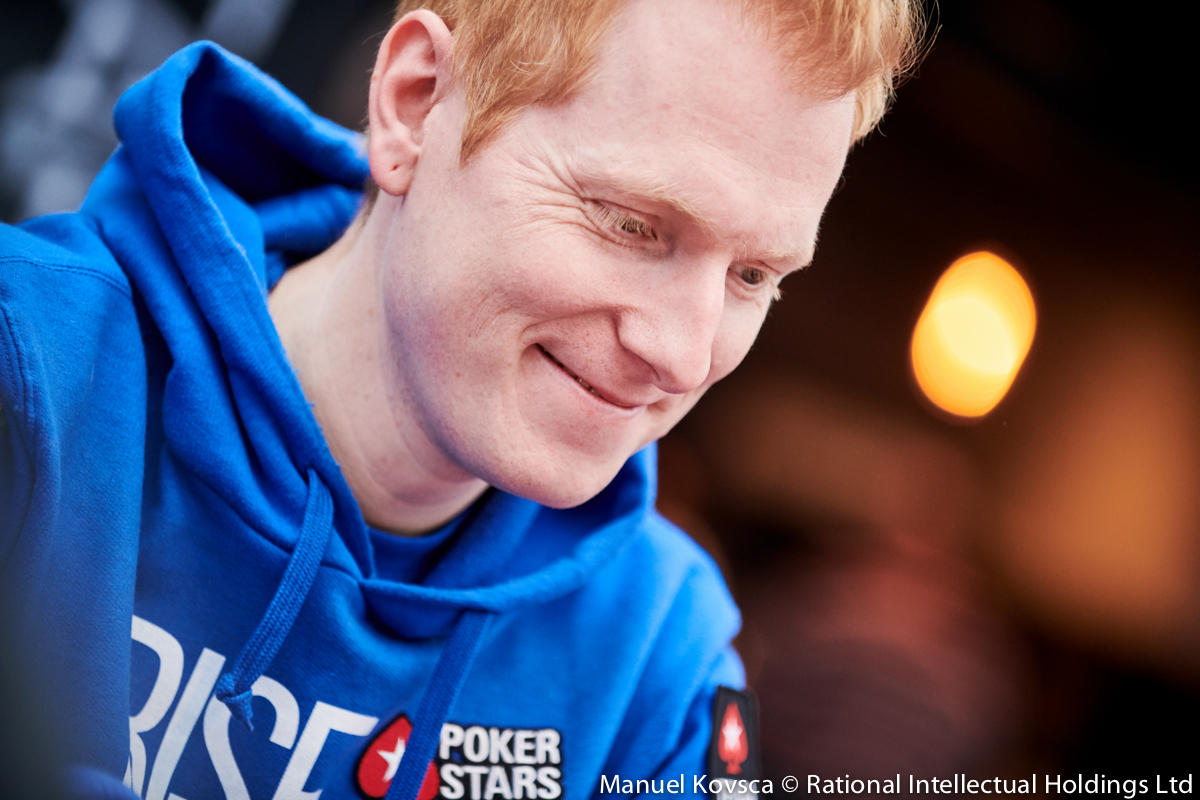 Felix "xflixx" Schneiders
Schneiders, who streamed the tournament on his Twitch Channel tells the story of the event below. There are some great highlights, not least an even bigger fondness for pocket nines.
"I love shorthanded PKOs, especially with Zoom format. So much action, so good for streaming.
This tourney needs special attention cause you have action and potential bounties in every hand so I only one-table it when I finish my sessions.
"The road to the final three tables was very uneventful and I didn't catch many bounties up until there. Made a sick comeback from 8k chips once.
"When we were down to nine, and the Zoom format stopped, I started to chip up by picking up good reads on my opponents and a good feel for table dynamics, staying out of trouble and building my stack up.
"At the final table we played three-handed until I was able to take out the short stack with 99.
"We have 99 as a running gag emote in our channel (aka Stars Nuts cause people say 99 always wins on PS :P)
At this point we should point out that, obviously, the following clip is in German. But we defy anyone not fluent in Felix's native language to watch this and not understand every single word.
Luft! Bam!
Felix continues with the story.
"On to Heads-Up I was a 2 to 1 underdog in chips but I managed to grind up the stack to even by hitting some good hands. After that momentum shifted and my timing for both bluffs and bluff catching was right. I ran very good at the end hitting a lot of good hands too.
"In the end it came down to me winning yet again with 99. My community went bonkers and got so pumped for me to take this down after a longer downward stretch. they probably sweated it even more than me!
GG indeed. Congrats to Felix Schneiders on a great start to the month.
This result was part of his first milestone in his ongoing #100KGrind challenge where he is trying to turn $20K into $100K. This was day 25. You can follow him on that quest, every session on Twitch from 3PM CET live. You can also catch up with highlights on YouTube.