When Daniel Negreanu made the announcement of the PokerStars Players No Limit Hold'em Championship (PSPC) in Prague last December, it was obvious this was going to be big. But nobody knew it was going to be this big.
PSPC coverage has dominated the poker news and 18 $30,000 Platinum Passes have been awarded. That means there are still a whopping 282 to be dished out. Let's allow ourselves to dream for a moment that we are one of those winners. After the celebrations have ended – it could take a while… – there is going to come a time when your thoughts will turn towards actually playing in the $25k event itself. And that could be quite terrifying.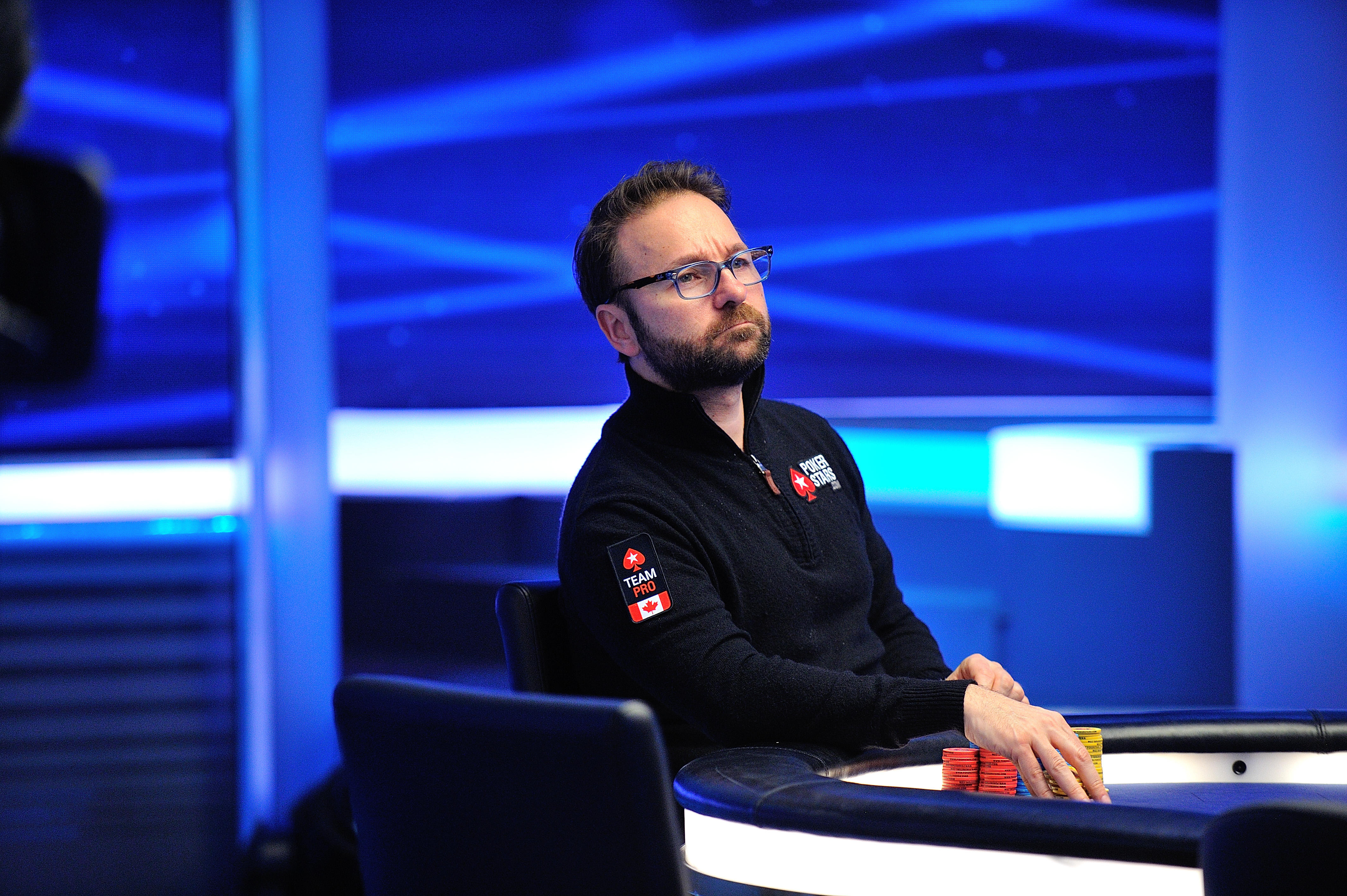 Daniel Negreanu
It's very likely that you, and the vast majority of Platinum Pass qualifiers, will have never seen anything like a $25k buy-in event before, and this is bound to create a ton of nerves and potentially stop you from giving it your best shot at The Bahamas in January 2019.
So, our friends over at PokerStars School decided they would draft in a High Roller expert to give you some advice – that man is the same one that got this whole PSPC ball rolling in the first place; Daniel Negreanu.
In part one of an exclusive interview, Negreanu gives some crucial advice to Platinum Pass holders – the most important of which is to enjoy yourself! As Negreanu explains, 'I find that I play my best poker when I am having a blast…if you add extra stress to yourself where you're not even enjoying the whole environment then the odds of you playing your best are lessened.'
Negreanu also goes on to give some reassuring strategy for the early stages of the PSPC for players who may feel out of their comfort zone. 'I would honestly suggest playing slightly more conservative, not doing anything too crazy and working out who the sharks are on the table, [and] who are the people that have qualified just like me…you can't win the tournament in level one, you can only lose it.'
To read the rest of the exclusive interview, simply click here. It's one you won't want to miss as Negreanu also opens up on the world of the Super High Rollers, has some choice words for Phil Hellmuth and reveals why the 2004 version of Kid Poker wouldn't stand a chance against the modern version.