For 13 years, people who followed Brazilian poker and the Brasil Series of Poker wondered if it was even worth waiting for a two-time champion to emerge. The game is so big and the players so many in Brazil that folks sat and watched new champion after new champion take the winner's podium.
Even when Saulo Sabioni won the BSOP millions event in 2018, no one teed him up to be the guy.
But then Sabioni proved he was no flash in the pan. He won a BSOP side event in January. He took 5th at BSOP Brasilia. Then he went to Natal this week and–in the span of just six months of playing–became the first guy to win two BSOP Main Event titles.
Oh, yeah, he also won one of these.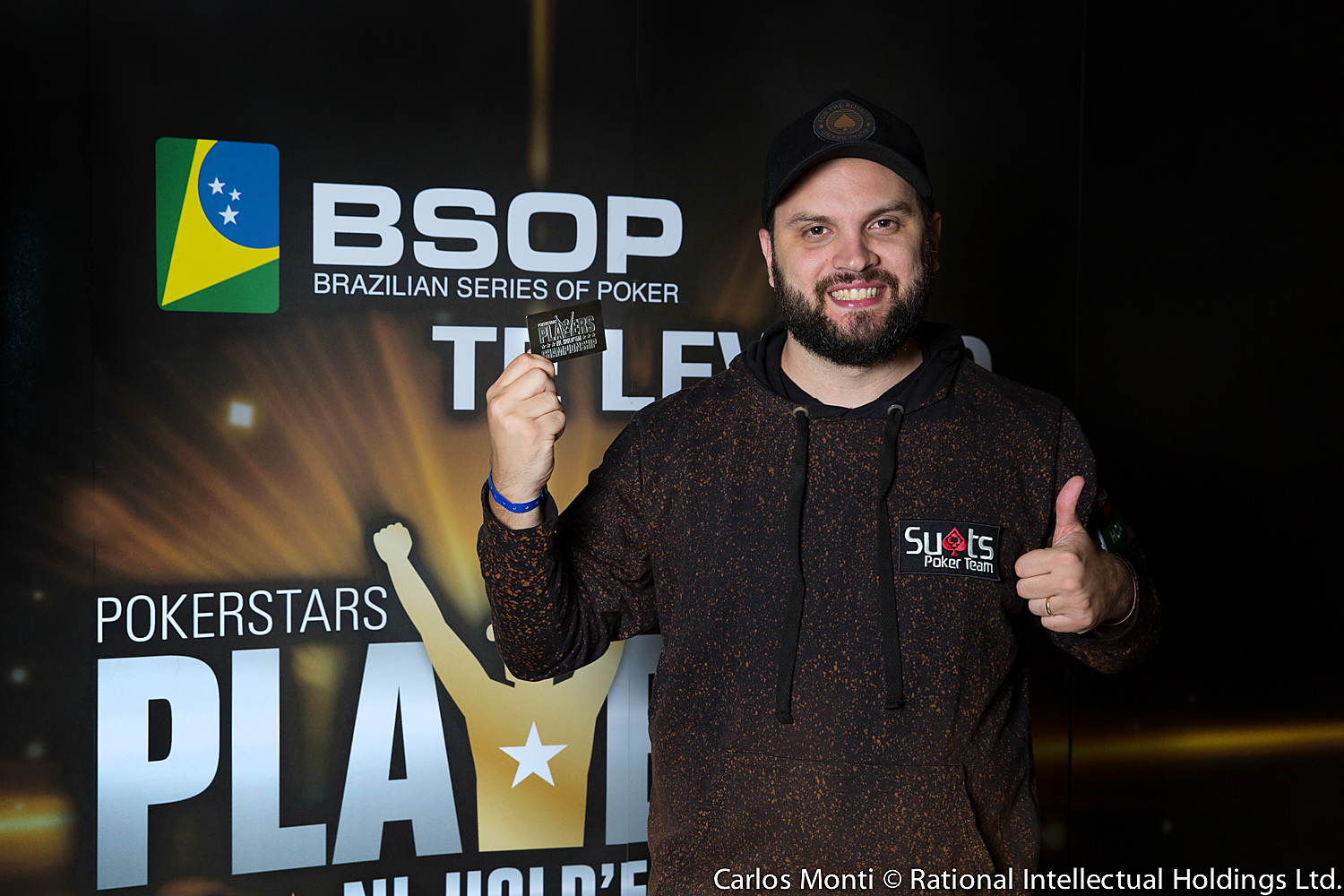 That thing is a Platinum Pass, a shiny little card that will get Sabioni a seat to the $25,000 PokerStars Players No-Limit Hold'em Championship, a stay at the Atlantis resort, and money to spend while he's there.
In short, the double champ got himself a really nice vacation and a chance to win life-changing money in what is expected to be the biggest $25,000 poker tournament in history.
The 28-year-old pro has been playing poker for the last ten years, the last two of those as a professional. After the year he's been having, there is no counting him out as one of the favorites among the Platinum Pass winners.
Oh, and in case you hadn't heard, PokerStars is giving away 320 of those things. That's essentially $8 million PokerStars is throwing at this tournament to make sure it's a ridiculously good value for those people who want to show up and give it a go.
Congratulations to Saulo Sabiono, our newest Platinum Pass winner.
---
Saulo Sabiono is one of more than 300 Platinum Pass winners who will be going to the PokerStars Players No-Limit Hold'em Championship. Want to see more? Meet them all on in our PSPC Platinum Pass Winners index.