PokerStars Team Pro Daniel Negreanu has been a busy man of late. From his well publicised study sessions to transform and develop his game, to his $3 million runner-up finish in the Super High Roller Bowl, right up to his third-place finish in a WSOP event just a few days ago.
But behind the scenes Negreanu has been putting together something very special. As part of the MasterClass series, the biggest live tournament poker winner of all time has created a curriculum that could transform your game, too.
On the MasterClass panel, Negreanu sits among icons from a variety of different fields, from screen writing to cooking, photography to comedy. His name is now aligned with the likes of Martin Scorcese (filmmaking), Malcolm Gladwell (writing), Annie Liebowitz (photography), Ron Howard (directing), Helen Mirren (acting), Armin Van Buuren (dance music), Stephen Curry (basketball), Wolfgang Puck (cooking), Steve Martin (comedy), and Garry Kasparov (chess), to name only a few of the experts offering courses.
We caught up with Negreanu to learn more about his MasterClass, and what he describes as "the coolest thing he's ever done."

PS Blog: How did the Daniel Negreanu MasterClass come about?
Negreanu: "They reached out to my agent Brian about expanding their offerings and doing a poker masterclass with them, because they've got really cool slate of instructors that cover a cast number of topics. I knew the brand and I knew it was super high-end, and it sounded like a great opportunity."
PS Blog: How did you go about putting together the class?

Negreanu: "So, I worked with a couple of guys who are part of a team of high-end poker players, and we thought about a curriculum that would be new and fresh, and something that was different to what I've offered before. Specifically, some of things I've been working on for the past six months or so in updating my game.

"I've done courses and things like that before, but this is new as it's based on stuff that I've recently learned."
PS Blog: There are some real icons offering MasterClasses. How did it feel to be asked to be the poker icon?

Negreanu: "It's honestly one of the biggest honours and one of the coolest things I've ever done. Just to be associated with people who are elite in their field…like, who's better at shooting than Steph Curry? Who's better at chess and teaching it than Garry Kasparov? To be associated with that elite group of people is something that I really cherish, and working with that production crew was like nothing that I've ever done before."
PS Blog: The subjects cover such wide ground that it feels like there's a MasterClass for everyone. Have you looked in to any courses yourself yet?

Negreanu: "Yes, I've already been working on one! I'm like, two thirds of the way through. I've been randomly learning chess, and I've been using Garry Kasparov's MasterClass to help me. It's really great because there are short videos where there are concepts that I didn't even know. I didn't know what a 'pin' is, for example. Each video gives you a workbook, and basically what I do is I'll watch one video, and then play chess to see if I can apply what I've just learned."
PS Blog: Do you feel like now is the perfect time for you to be releasing a course like this?

Negreanu: No question. For me, it was really important to do something fresh, and to really get a feel for who the MasterClass target audience is. Who do they want to market this to and be able to enjoy this? They were clear to me that they wanted high end, and I explained to them: 'OK, so there's high end for mainstream, and then there's high end for high end poker players, and they're very different.'

"I think I got a steady balance of both, because if you go too high end, you alienate a lot of people who just wouldn't understand it."
PS Blog: The super high rollers seem to be studying a lot of the same concepts, but in this course you're giving away information about your live reading ability too. Are there any worries about releasing a course like this?

Negreanu: "A little bit. We were definitely thoughtful about all of that. It's funny because Doyle Brunson just tweeted at me right before this call telling me to be careful! But I said to him, there's a difference between teaching information, and them being able to apply to it as I do.
"I think there are so many ways for people to learn poker now that it's not as though if I don't do this MasterClass that people won't get better. There are a lot of ways to do that, but what I'm doing is for people who want to take their game to the next level. Here's one way to do it that's maybe a little more digestible for them.

"One of the key things we asked before making this was, who's the target audience? It was clear that the target audience was not complete beginners. So if someone doesn't know anything about poker and doesn't play, this course is far too advanced for them. This course is for someone who already plays – maybe in home games or at their local casino – and they want to fine tune and work on their game. It's not an ABC where we start with: "There are two cards dealt before the flop, then there's a betting round…" etc. There's none of that introductory stuff."
PS Blog: What are your hopes for the MasterClass?

Negreanu: "For me, I'm looking forward for people to get the whole package. They might be interested in cooking and they're watching Wolfgang Puck's MasterClass, and then they go, "Oh, I like poker," and then check mine out. I want to expand the game into a wider audience that would be interested in learning the game the right way and enjoying the beauty of it.
"
It's just an awesome opportunity to get poker into a very mainstream place alongside some of the biggest celebrities and most famous people in the world."

You can get Negreanu's poker MasterClass, and check out all the other MasterClasses on offer, right here: www.masterclass.com.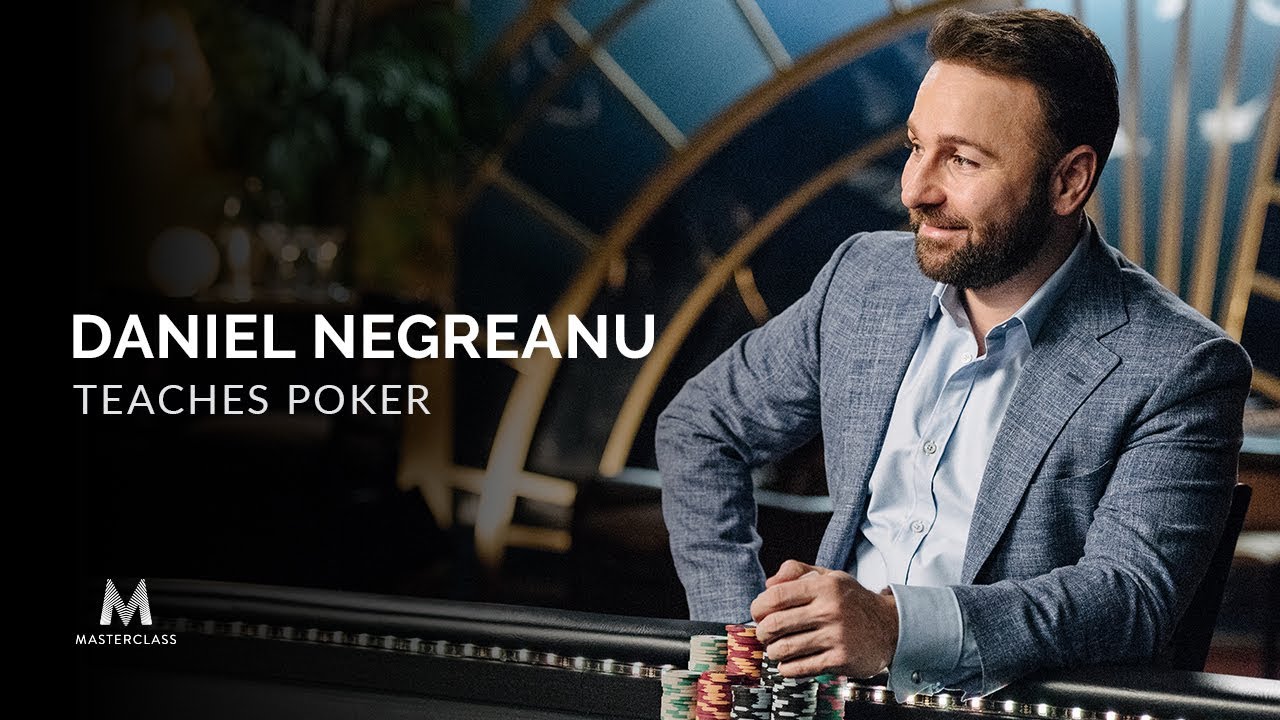 Ready to learn from Negreanu?