You can learn a lot about the gravity of a moment by looking at the faces of people who watch it from the sidelines. Sunday night, the weight of this particular moment played out on the face of a woman standing on the rail of The Orleans' poker room in Las Vegas.
She had just bubbled the final table at the LIPS ("Ladies International Poker Series") National Championship. The women, every last one a woman, had put up more than 500 entries for the event. It was the difference between a $1,500 pay-out and a shot at $18,000 up top. Maybe more importantly, climbing one more step up the ladder – making the final table – would have meant a one-in-ten shot at a PSPC Platinum Pass. Still odds against, but better than a gutshot, and she knows those come in.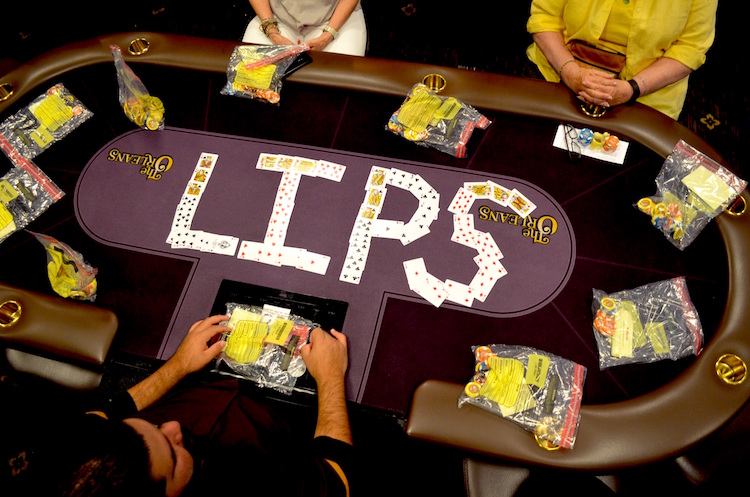 So, she should have been anywhere but in the tournament room watching the flipament to see who would win the Pass. She should have been sitting at a slot machine far enough away to not hear the crowd. On the phone with a husband or wife, lover, or poker buddy, explaining how close she had been. Like most of them are at the Rio, just a mile north up Arville. If this flop or that turn had gone differently, if she hadn't made that bad call, or the gal in the #5 seat hadn't made that bad call…
But there she was, in the crowd, cheering for the ten women who were flipping to see who would get the Pass. Yes, of course, she was crushed that she wasn't at the final table, and she was drawing dead for the Pass. But damned if one of her people – the ladies poker community – wasn't going down to the Bahamas to compete for crazy money. She'd be able to tell folks that she was there when they selected the Pass winner, a woman some people might come to know as Dallas Alice.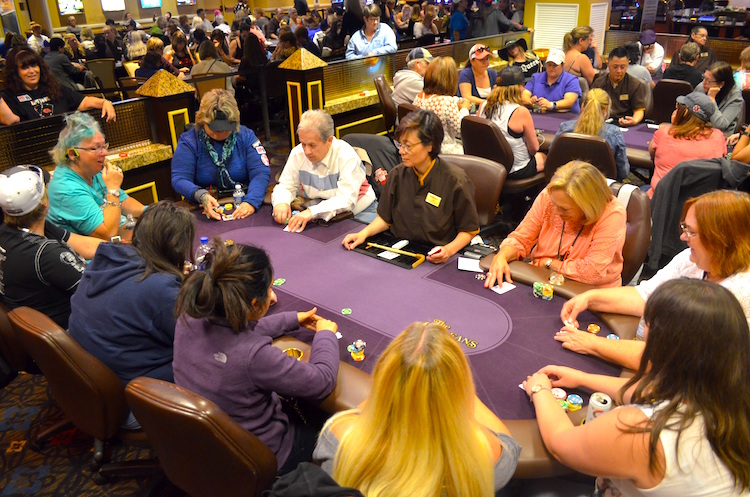 So about that flipament. Thanks to a suggestion from long-time PokerStars employee (and WSOP final tablist) Jeanne David, we decided to do an extended flip – mathematically no different than high-carding for the Pass, but it made for grand theater and awesome crowd engagement. It involved six different face-up no-betting hold'em hands (seven, counting the one heads-up tie-breaker Ryan had to deal). At each stage, the women would cheer for each other. The ones who still had to race would cheer for those who had won their heat. The crowd, they cheered for everybody.
Ultimately, Huayi ("Alice") Zheng, from Dallas (where they take their poker seriously) won the series of flips, and she's going to the PSPC. We'd been watching Alice for a while on her march to the final table; she's a tough cookie and could well do some damage at the PSPC. You could say that Alice is just representing Alice. It's her Pass, her trip to the Atlantis (along with an obviously tickled boyfriend), and her shot at the big bucks. But I saw something else there. I saw it when two or three women, flipping for the trip of their lives, reached out and briefly touched hands.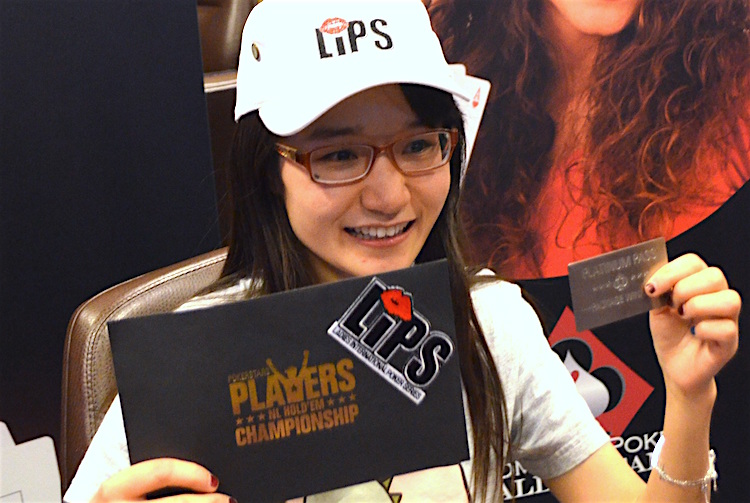 There's a lot of women from that group who are going to follow Alice, hoping that she does do some damage at the PSPC. They'll be particularly pleased if some male doesn't give her credit for being able to play tough poker and gets schooled because of it.
And I bet… I bet that one of those people rooting for Alice will be the woman who bubbled the final table at the LIPS National Championship. She so desperately wanted to be the one going to the Atlantis. But if she wasn't going, then Alice makes a fine horse, and she'll be counting on her to bring home the damn trophy.
---
Lee Jones is a consultant in poker communications for PokerStars. He first joined the company in 2003 and has been part of the professional poker world for over 30 years. You can read his occasional Twitter-bites at @leehjones.