At 27 years old, Vitaly Avanesyan has his whole life in front of him. The businessman from Russia is the type of guy who will register for a tournament literally on a whim. A few days ago he felt like it might be a good idea to enter the EPT Sochi Cup. He had some background here. Last year, he finished runner up in the Sochi National event for $96,000.
This year, after registering for the Cup at the last minute, Avanesyan battled a short-stack, won his races, and won the thing…and a free ticket to the PokerStars Players No-Limit Hold'em Championship.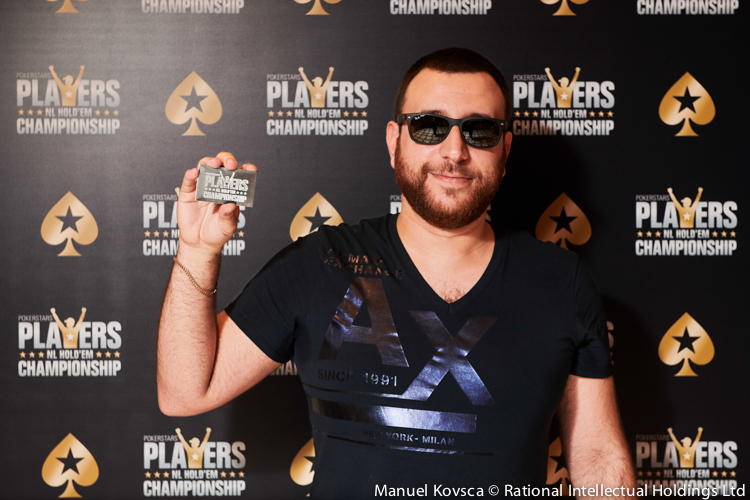 Vitaly Avanesyan
"I'm just an amateur," he said. He's only been playing eight years and doesn't count on poker as a main source of income.
Nevertheless, he loved Sochi. He found it a beautiful place, and vowed to come back. But, first, he has to figure out what to do with all the top pros he'll be facing the Bahamas.
"Their problem is, they don't know me, but I know them," he said. "So it's not bad."
If that sounds cocky, you'll have to understand that Avanesyan is just a guy who is having fun but also has managed to have a couple of big scores in the past couple of years. Asked his advice for other people who want to follow his path, he said it's simple.
"First of all, believe in yourself!" he said.
---
Vitaly Avanesyan is one of more than 300 Platinum Pass winners who will be going to the PokerStars Players No-Limit Hold'em Championship. Want to see more? Meet them all on in our PSPC Platinum Pass Winners index.