So…here's the thing. The Platinum Passes PokerStars is giving out are special, because they are all going to unique people, and because of that, the story we tell is almost always about the person. But…and listen, I'm just going to be honest here, our winner is a piece of work to behold, but the circumstances surrounding his win are the kind of thing we can't orchestrate. No conductor in the world would attempt to raise his baton in front of this insanity.
So, that was…well…that was something, alright. There's a lot more to it, and we'll get to that part. But, first…that guy in the middle of the video? The one who seemed happier than everybody else? Yeah…he's um…he's a male model, folks.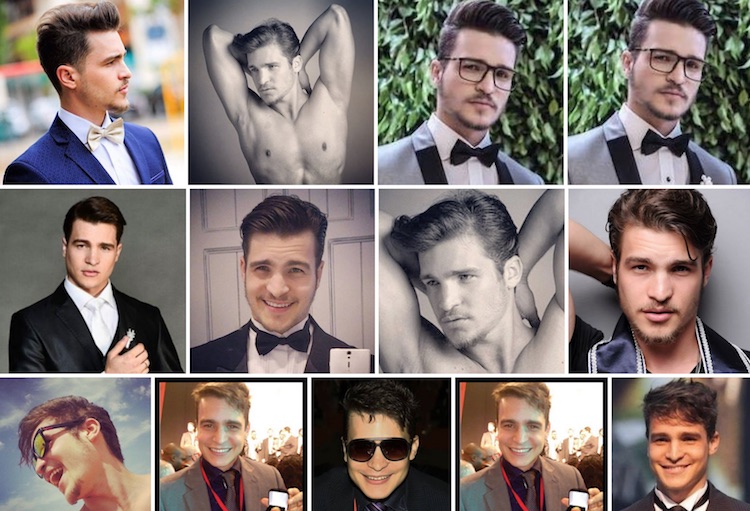 Avert your eyes if you must, but we're not going to censor anybody here unless we really have to. For instance, we're not going to blur out Ecktor Lopes' hat. We're just going to casually ignore it and let you decide what his attitude might be. We don't have a clue. We just know he won a Platinum Pass to the PokerStars Players No Limit Hold'em Championship. And if you don't like it…well, you know.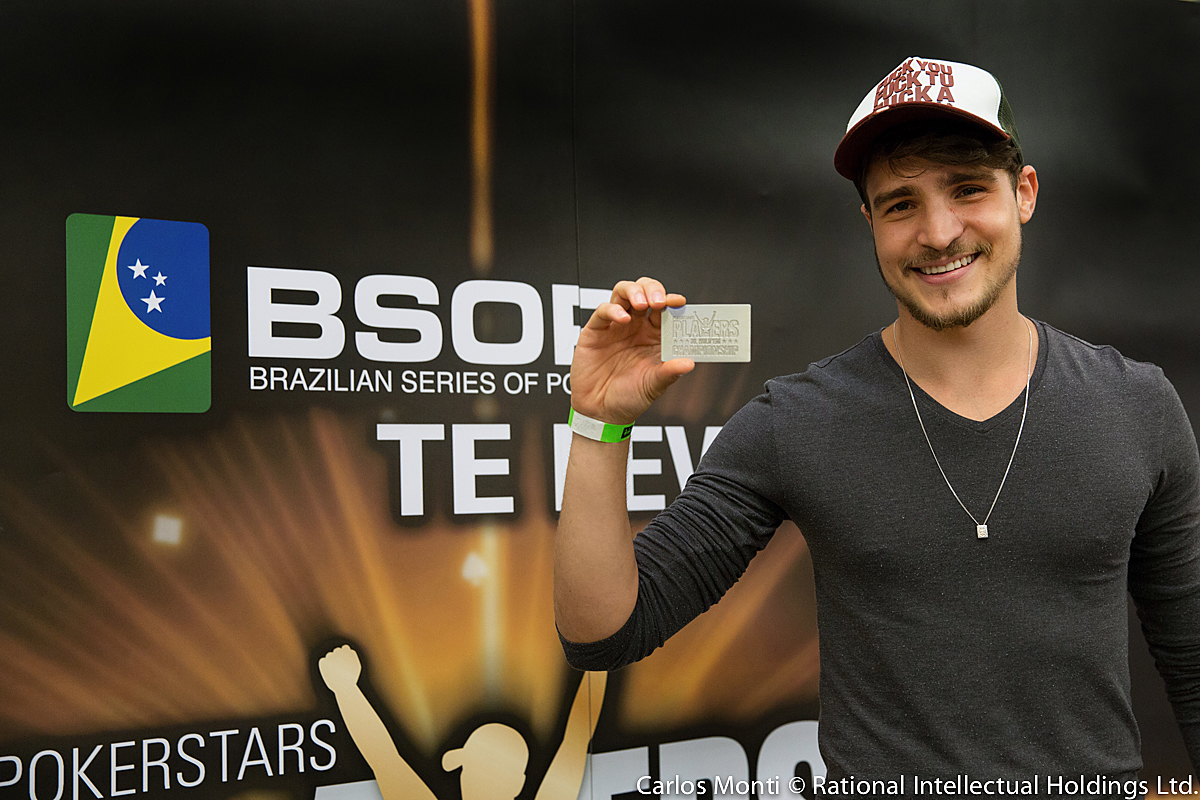 Ecktor Lopes
"I am a mere home game player!" he exclaimed. That didn't stop him from being in the middle of the insanity in Brasilia today.
Here's the thing…it got freakin' (yeah, you heard me, Ecktor…freakin') crazy in Brazil today.
"In all those years covering the Brazilian poker championship, I saw few more exciting moments than the one here to today at BSOP Brasilia," said Sergio Prado, our lead blogging man down in Brazil. And listen, this is Sergio we're talking about here. The man has seen a lot of Brazilian action.
What's more, Sergio was right in the middle of it. That's him around the time he pulled Ecktor Lopes' name from the big drum.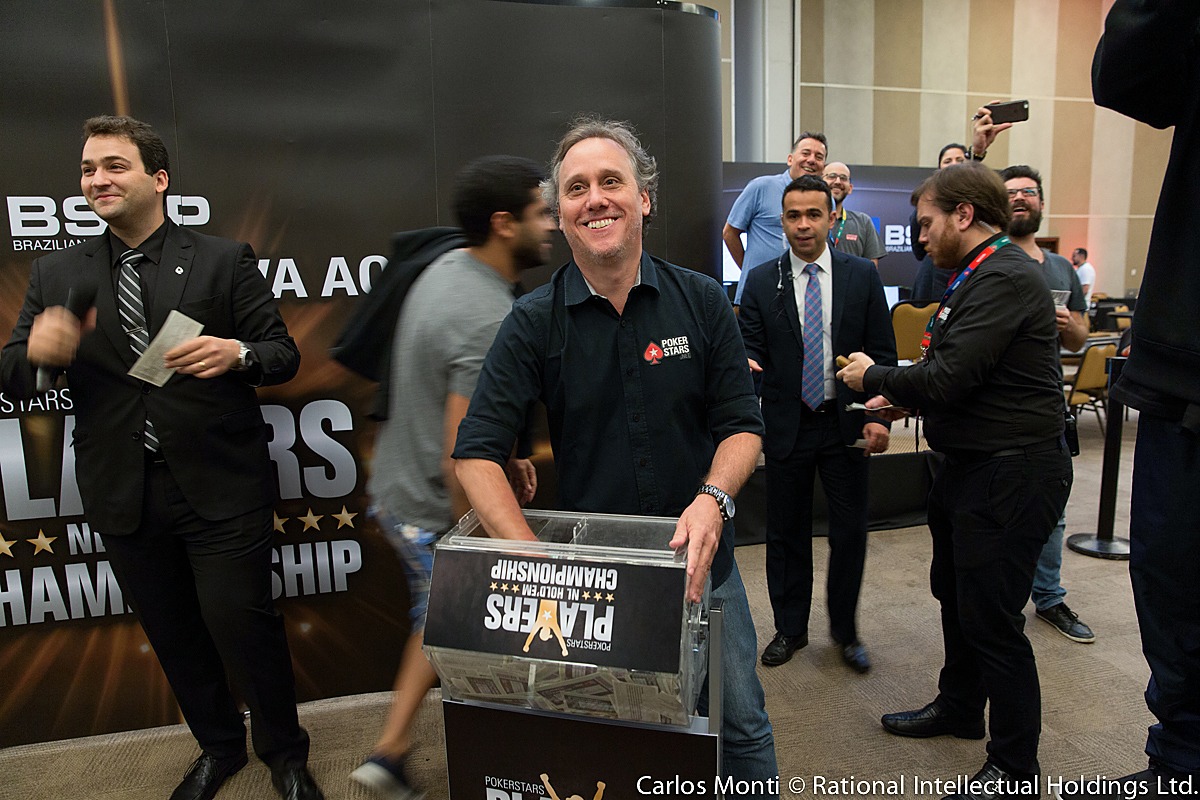 "My name was one of the first to be called. It was very exciting," Lopes said.
It was the kind of day that drew a crowd like this.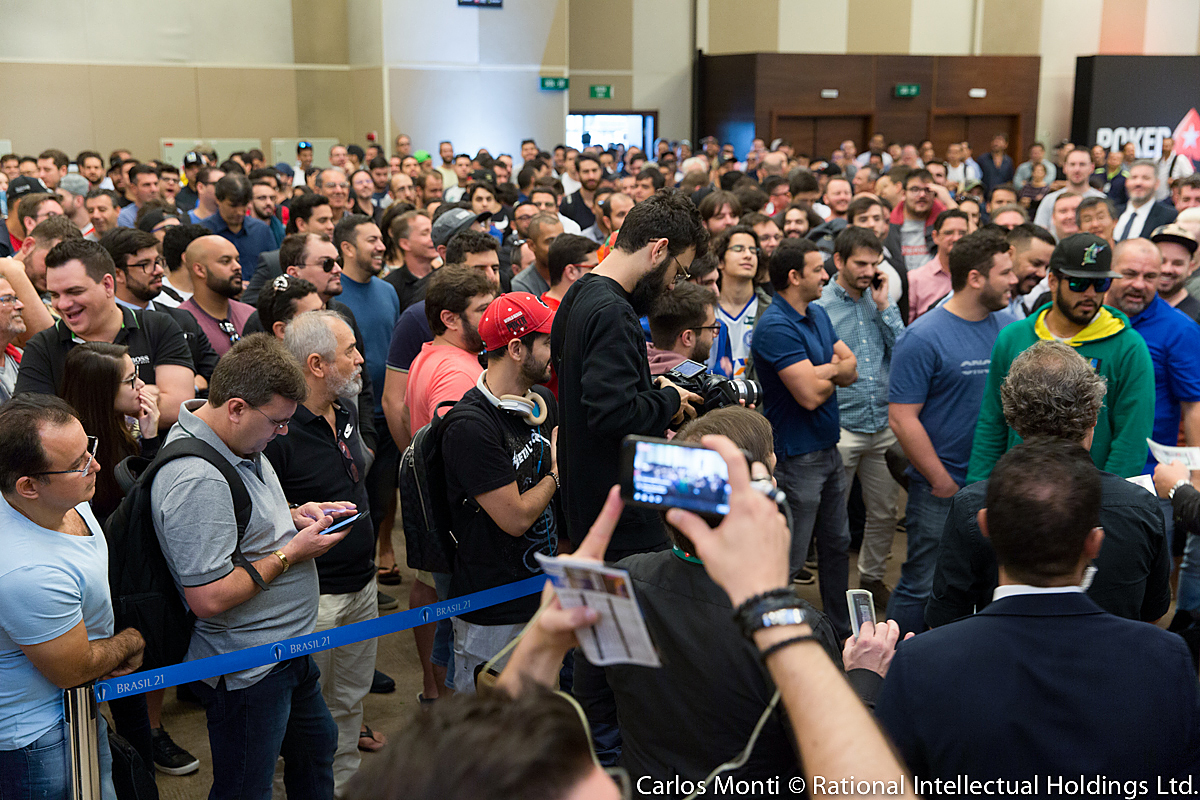 So, here's what happened. All the people who were playing at the BSOP earned some tickets while they were playing. They got to put those tickets in the big drum. If they were among the 24 names pulled, they got to play an All-In Or Fold tournament for a Platinum pass.
"The hearts were beating faster here," Sergio said. Faster than what? Faster than most of the rest of the world, we'd guess.
Every time Sergio pulled a name from the drum, the crowd roared like a Brazilian crowd is supposed to. And then they crowded in on the rail as the 24 lucky souls got a chance.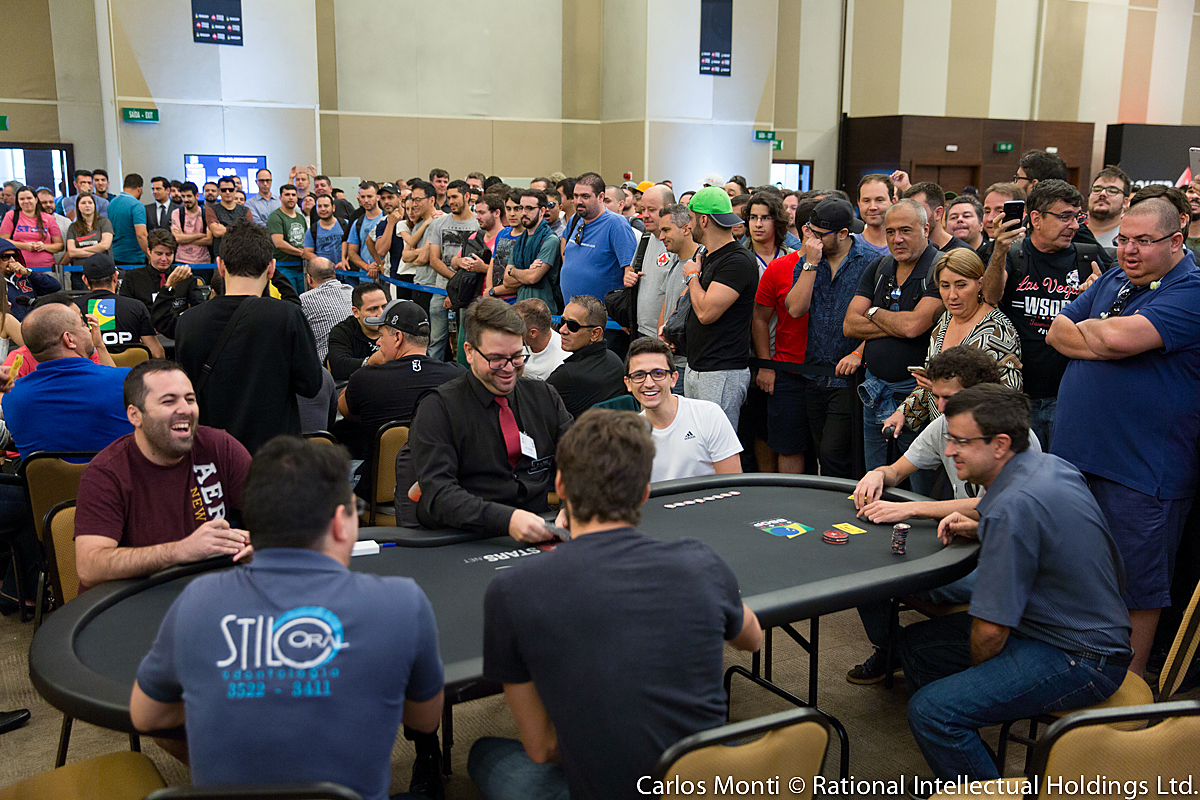 Over the course of the next 30 minutes, each new all-in moment made for the kind of emotion that you'll be hard-pressed to find in other parts of the world. Just look at these brilliant photos of the action from our photographer, Carlos Monti.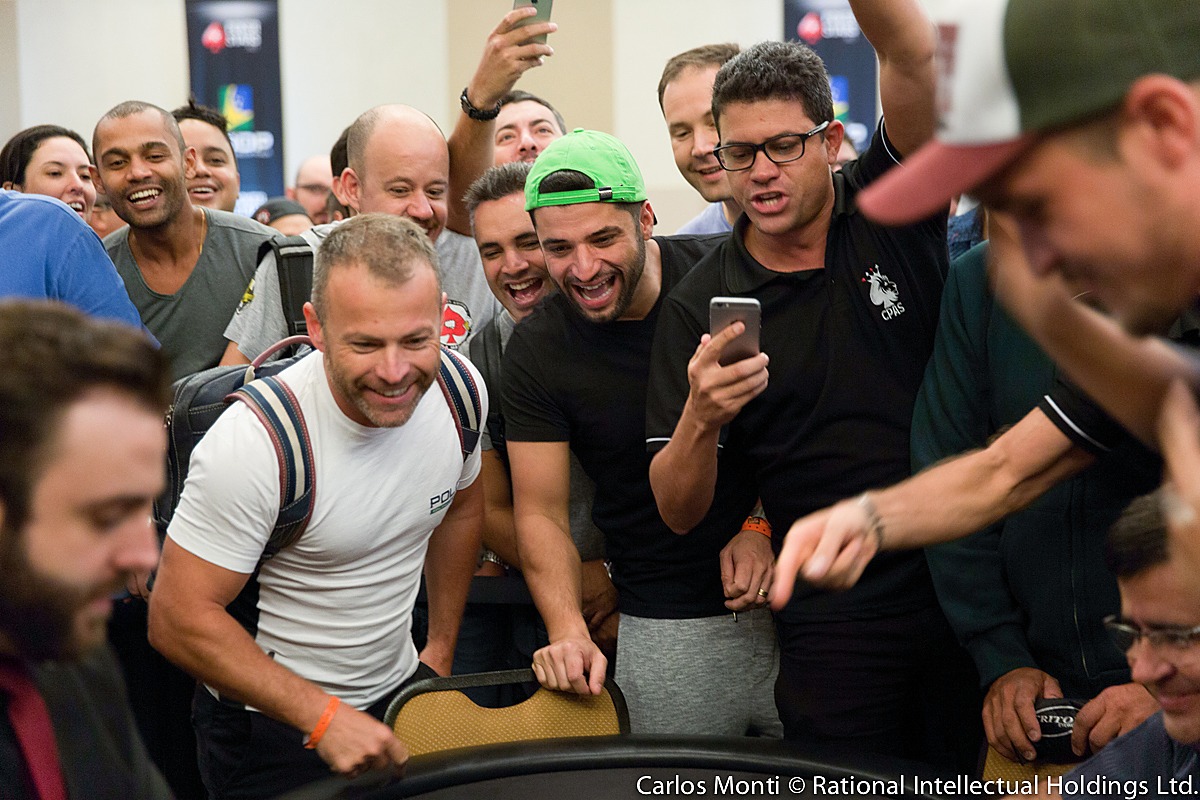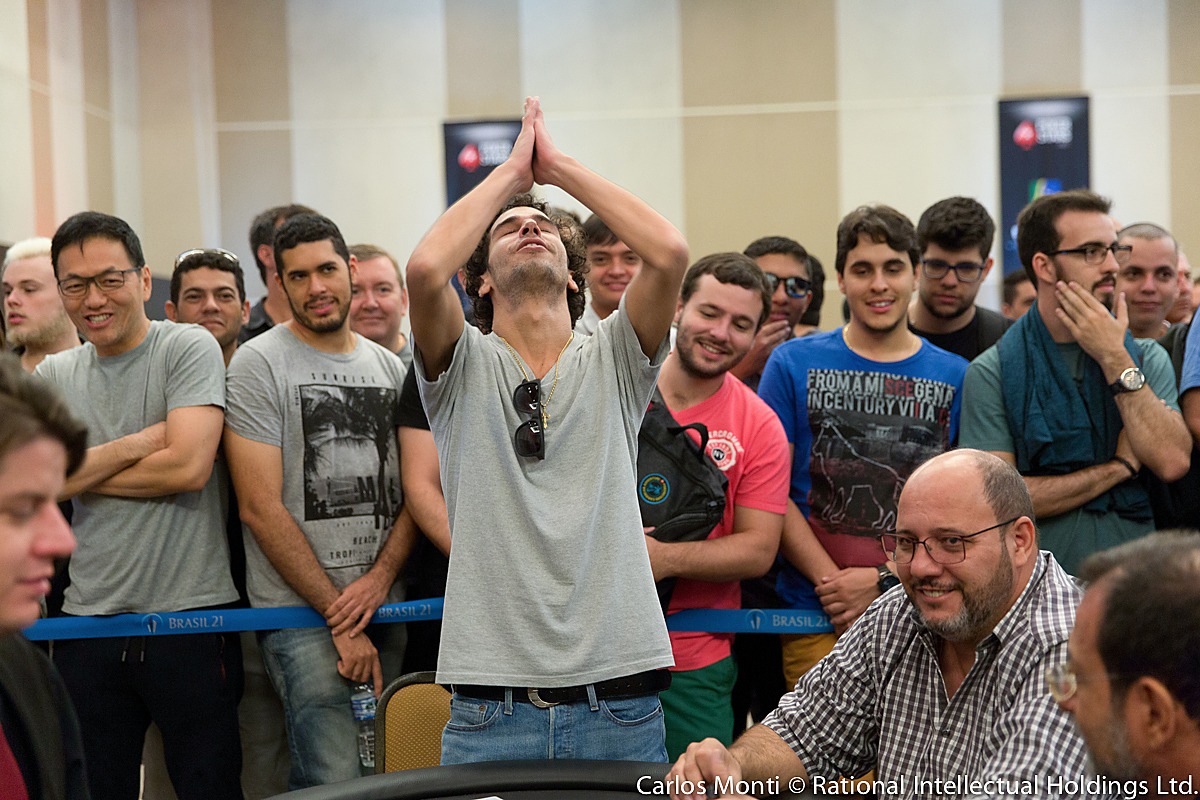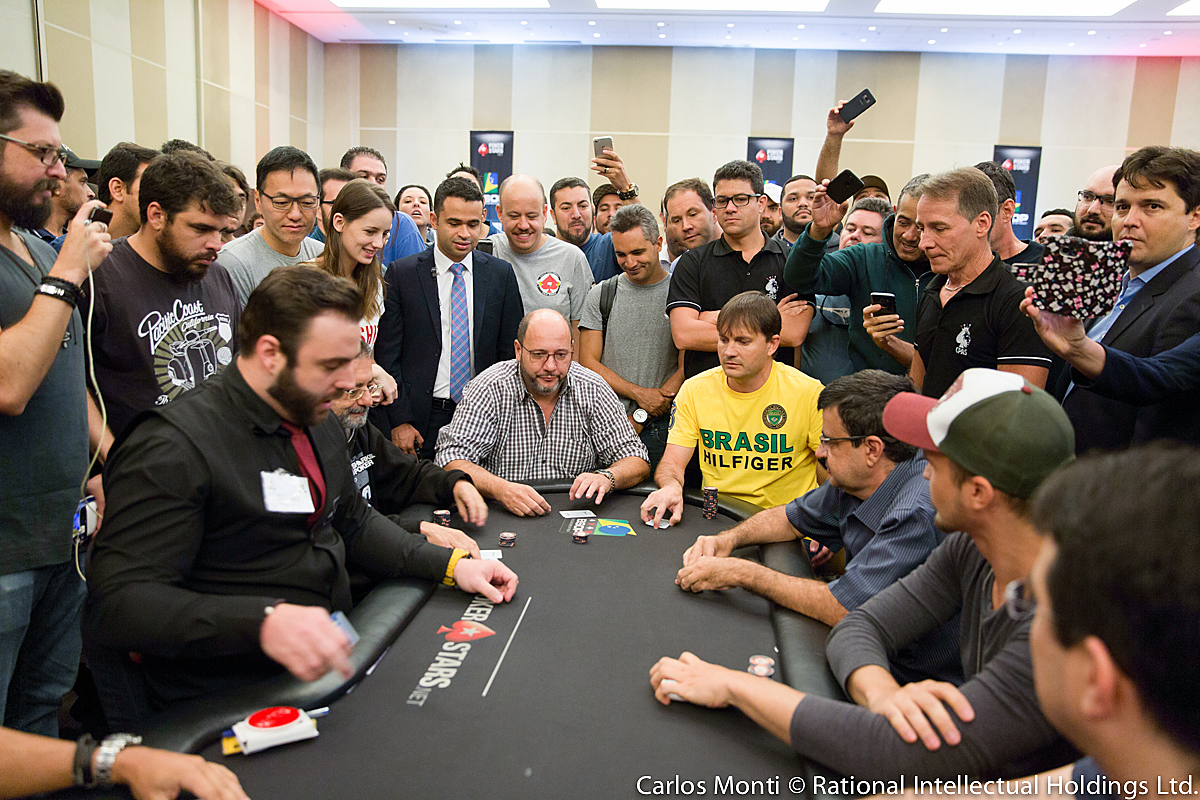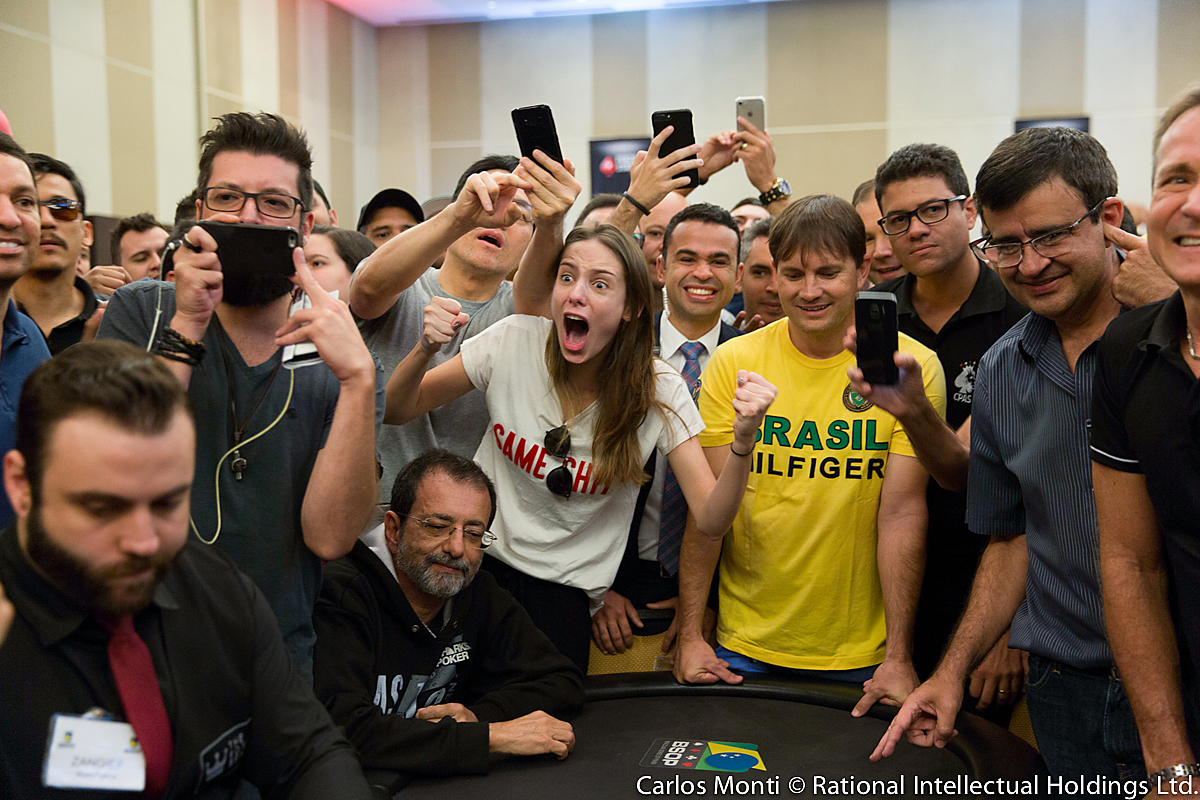 In the end of all that, Lopes was the winner. It's only been five years ago that he started playing home games with this friends. That's what he does when he's not working out like a madman, running, riding horses, playing sports, and…no lie…winning a male beauty contest.
If we tried to make this stuff up, we couldn't. The PSPC is going to be a straight-up riot.
It wouldn't be fair to give the rest of the Platinum Passes to Brazilians…but, boy, it would be a lot of fun.
Congrats, Ecktor, and thanks for making today's show even louder.
---
Ecktor Lopes is one of more than 300 Platinum Pass winners who will be going to the PokerStars Players No-Limit Hold'em Championship. Want to see more? Meet them all on in our PSPC Platinum Pass Winners index.
Who are the Platinum Pass winners? | Platinum Pass winners index
PSPC News | FAQ | Where and When to Win a Platinum Pass