Since this is aimed at poker journalists, in the interest of not burying the lede: we're giving away a Platinum Pass to someone in the poker media. Chew on that while I wax nostalgic for a second. (Ahem.)
I'm old enough to remember a time that the poker media was Andy Glazer, Nolan Dalla, and a few grizzled Cardplayer writers. I'm old enough to remember a time when the only people covering the circuits full-time were…well those other folks, BJ Nemeth, and me. And then came the World Series of 2005, and time when Wicked Chops affixed us and themselves with the permanent nom de scribbler: the so-called poker media. And now…well, looky here. We have ourselves a so-called poker press corps that operates globally.
Back during the 2006 World Series of Poker (a time I like to refer to as the Poker Media Arms Race) one observer looked on the assembled motley crew of writers and remarked that we operated a lot like wartime journalists–in constant competition and yet with a sort of battle zone camaraderie.
What…? You're not here to read war stories from decades past? Maybe just a little bit on Eskimo Clark? Not even the one about the keno crayons? Oh…the Platinum Pass. Yes.
That.
---
Here's the thing. Around these parts, we know how hard those ink-stained, baggy-eyed, two-finger-typing folks work. They've worn out as many shoes as they have pens. They've eaten more buffet meals and media room finger sandwiches than should be allowed by law. They've seen the world…from the inside of a card room. They get paid little, get worked until their fingers (and finger sandwiches) are bleeding, and the only time they hear a word from anyone is if they get the suit wrong on that damned 3♦.
I mean 3♥!
Well, hell. Outside of the occasional chip set and free cocktail in a media tournament, these poker media types never get to win anything. They've written about millions and millions of dollars, but the vast majority have never played for more than a media tournament trophy. They work hard, are under-appreciated, and–for the most part–are really nice.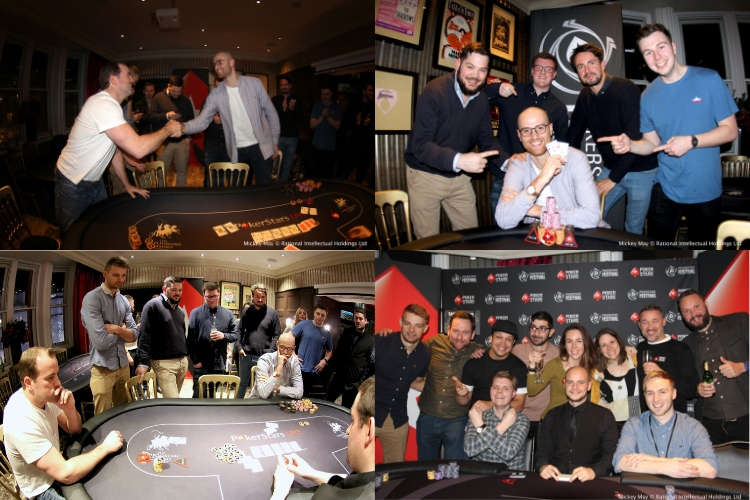 The sweet, sweet taste of media tournament victory
So, let's do something nice, huh? How about we put one of them in the PokerStars Players No-Limit Hold'em Championship? You know…give them a Platinum Pass? Make'em feel special? Maybe watch one of our own folks win a few million bucks and forget we ever existed? That sounds like fun.
It'll be like Caddy Day at Bushwood!

Here's how it works.
Do you have a poker journalist or…(old man sighing) content creator…you think has worked hard over the years and not received the kind of appreciation she or he deserves? They don't have to be a dinosaur (I mean…writer) like me. The winner could be a photographer, videographer, vlogger, presenter, or person who stands on the street corner with an old-timey pamphlet and a pageboy hat. Maybe they've been writing about all these Platinum Passes so well that they deserve one of their own. Or, hell, because it's a cut-throat world and maybe you have no friends to do it, nominate yourself. We're pretty relaxed about that sort of thing.
So, here's what you do: In 50 or fewer words, tell us which poker media person needs a week off from their gig, a Platinum Pass, and a chance at millions. Tell us why you think they (or, yes, you) should get the chance.
You can nominate in the following ways:
Email your nomination to competition@starsgroup.com or tweet your nomination using the hashtag #MyPSPCNomination before December 12. We'll take all the nominations and put them in front of a panel of judges. The winner will be chosen by December 14. Full terms and conditions are here.
So, that's it. Get back to work…right after you send in your nomination. And I guess we'll see at least one of you at the PSPC. (Naturally, we'll expect you to write up your own hands.)