Like any community worth its salt, the Irish poker community is one that looks out for its own. The reckless banter, inside jokes, and strong sense of familiarity may seem a little daunting at first if you're knocking on the door for the first time. However, what you'll soon find is with every tournament director who acknowledges you as you pass to take your seat, every stack won and lost, and joke shared across the table, it winds its arms around you, so that these once-strange faces quickly become friends for life, both at and away from the felt. And you don't have to be Irish for that to be the case. The poker community in Ireland is as diverse in nationality, age, experience and "personality" as you can get. Team Ireland is living proof of that.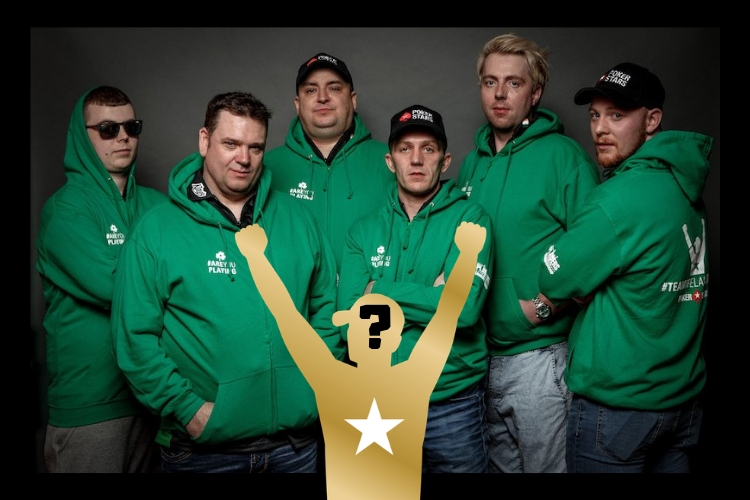 When we set about asking the community to nominate someone to join the rest of the Irish winners at The Bahamas for the biggest event we've ever held, we could think of many names who we thought we would see. These were people I've had the pleasure of knowing for years, people who have welcomed new blood into our lovely game, who had shared their experiences and insights and had done everything they could for the better of poker. What we didn't realise is all the unsung heroes who may be on the periphery of the community due to all sorts of personal situations, such as illness, or looking after someone with an illness. Poker had helped these people find an outlet or a way to reconnect; poker was the beloved sacrifice, and dream, that some had to give up to dedicate heart and soul into something unforeseen; poker was the outlet for some of these people to do good… no, great, for charity, for science research, for their communities. Whatever the case, a light was shone on a whole swathe of individuals who had been noticed – whether it be by their family, their friends or their peers. I only wish we had more Platinum Passes!
Ok I'll get to it – enough with the 'gab'. In equal measures, this person received nominations for being a long-term poker player and enthusiast, community contributor, wonderful father, neighbour, and friend. Playing poker for over 30 years, an underlying theme amongst the feedback about Shaun Lennon is that he is "the best friend of everyone on the Irish poker scene". Clearly someone who looks out for families around him and the elderly, as well as those new to poker, those needing support on the poker scene (around the world), and someone who brings fun and laughter wherever he goes, Shaun Lennon, congratulations!
The heartfelt wishes of those who know you speaks a lot to the kind of person you are. It was repeatedly said that "no one deserves it more" and it was time for "karma". The Bahamas awaits you Shaun, it's your time now.
While the spotlight is shining in this general direction, let me just take this opportunity to mention those who made the shortlist. This was an incredibly difficult decision. Dara O'Kearney, your contribution to Irish poker cannot be denied, you are deeply respected and revered, and have accomplished so much in recent years. Wilhelmine Connolly, what can I say? From the first moment we met, you made me comfortable at the table, and I've heard that time and time again since. I've known you to be a credit to the Irish poker community for more than 15 years now and that has been noticed far and wide by many. Your mother started a story that you have continued to write and the community is clearly very proud of you. Alan Gilmore, what you do for cancer research is undeniably brilliant. You've made quite the impression on a wide variety of people, and we know this won't be the last we'll be hearing from you. Please keep up the amazing work! Mick McCloskey, no event would be an Irish event, without you and your badges. You not only embody the spirit of what it means to love poker, but you're a wonderful friend to many, and a staple of the Irish poker community. Patrick Clarke, your ears must be burning, the nominations for you were endless and there's no doubt the Irish community thinks you have an insatiable appetite for the game, with the the skills to back it up. Last but not least, David Scully, what you've done for your family, putting your poker dreams aside in doing so, is something we all tip our hat to.
There were so many other stories and so many people worth mentioning here, but for now it's down to Shaun and the rest of Team Ireland to fly the flag high in January. Congratulations again Shaun, go n-éirí an t-ádh leat! (Good luck!)