There may be a heatwave outside (in Europe at least), and the 2018 World Series of Poker might be in full swing with the Main Event kicking off yesterday, but that hasn't stopped your favourite Twitch streamers from putting in the hours on their channels.
Team Online's Benjamin 'Spraggy' Spragg and Fintan 'easywithaces' Hand have been playing for thousands of viewers on the PokerStars channel, as well as their own, while fellow member of the team Mikhail 'Innerpsy' Shalamov has been grinding high stakes cash games.
Meanwhile, brother of Team Online's Jaime Staples and fellow Ultimate Sweat winner, Matt Staples, has been putting in Twitch work of his own. And last night, after a twelve hour session, with people watching in their thousands, he enjoyed the biggest win of his poker career to date.
Here are some of the Twitch highlights from the past week.
---
Spraggy works his socks off
"Sock on mic or not live? Let's listen to Twitch chat, OK? I've taken my f***ing sock off!"
While Spraggy was in the middle of a poker session, it seems his chat was enjoying a wind-up session of their own. His viewers encouraged him to put a sock over his microphone in order to improve the audio quality, and Spraggy obliged.
But did it make any difference? Watch the clip below to find out.
To make matters worse, he lost that pot with the pocket kings too.
---
Innerpsy shows his inner rage
Don't do this at home, kids.
Mikhail 'Innerpsy' Shalamov is a multi-tabling beast in the PokerStars cash games, but despite his experience, he can still get a little rattled from time to time.
Case in point: this Twitch clip.
Unless you have a spare camera lying around, we don't recommend hitting yours off your desk. It won't bring the pot back.
---
MattStaples wins $215 Monday 6-Max for $16,102
While we're used to telling you about the exploits of Jaime Staples, this week we're giving the focus to his brother, fellow Twitch streamer and Ultimate Sweat winner Matt Staples.
'Matty Ice' took down a cool $16K score on Monday night, winning the $215 Monday 6-Max on his biggest career final table for his largest career score to date. The winning moment was captured, and you can check it below:
Now THAT'S how you end a 12-hour stream. Congratulations Matt!
---
What are your Twitch favourite moments so far this week? Let us know on Twitter at @PokerStarsBlog.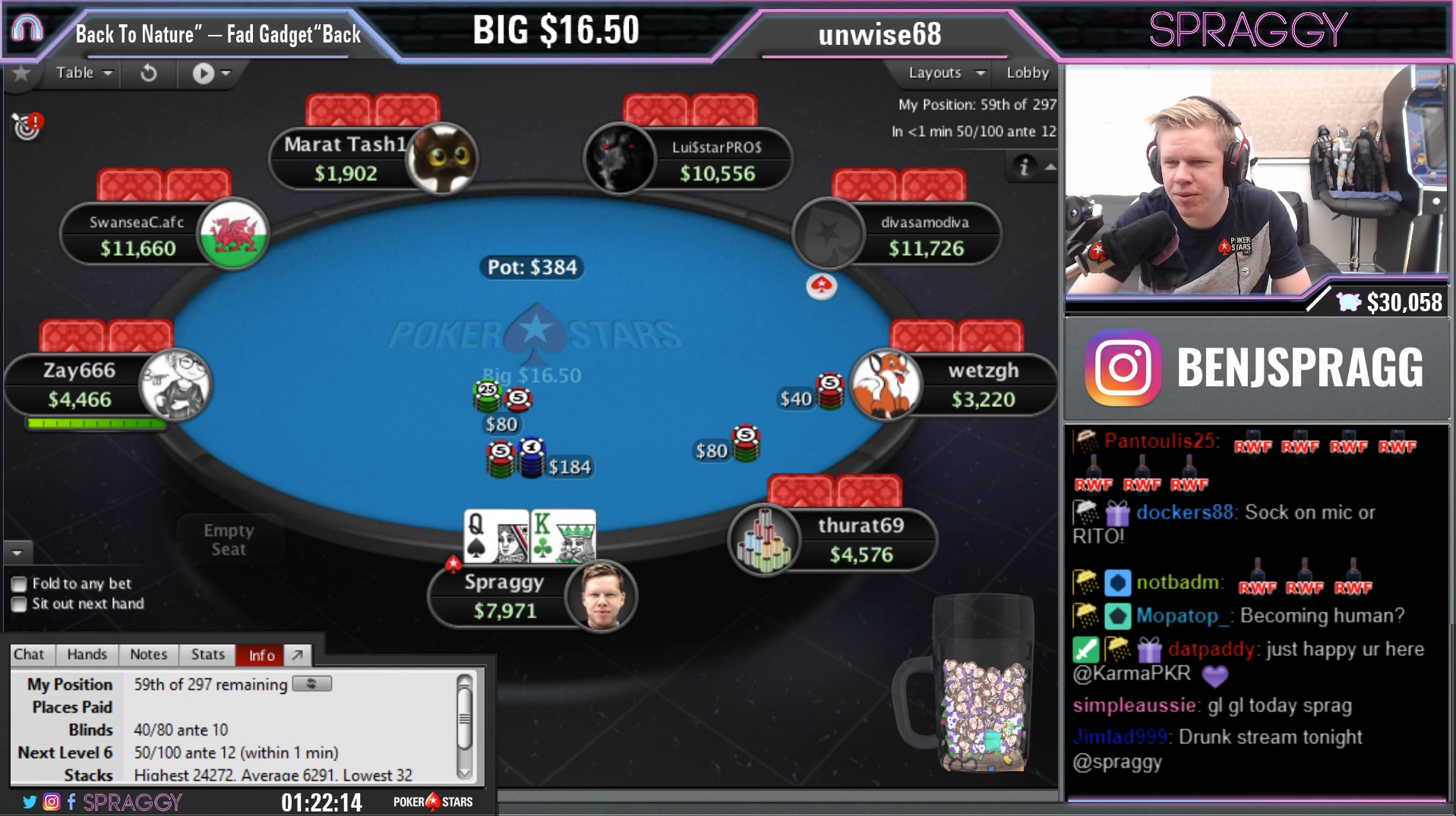 Spraggy sockin' it to you