How about a "Well, fancy meeting you here" moment?
A funny thing happened on the way to the penultimate day of the World Series of Poker's Colossus event. See…well, let's start from the beginning.
This is Mike Page. He's one cool customer. He won a Platinum Pass on PokerStars New Jersey a while back, and we discovered there are some things about him that are pretty damned interesting (more on that in the coming weeks).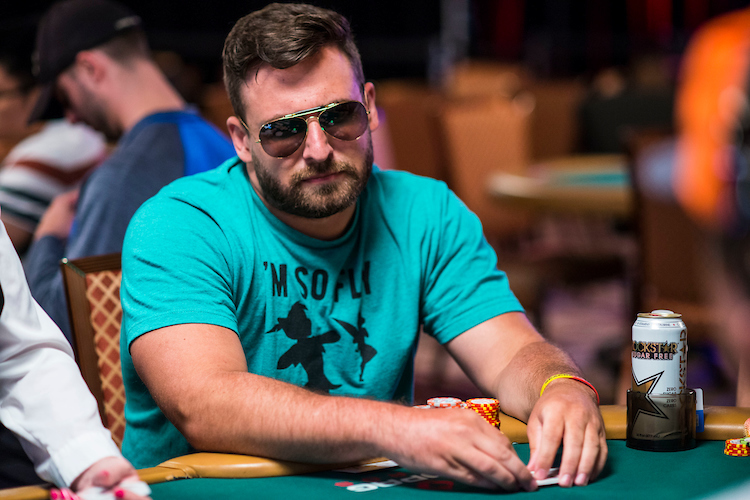 Mike Page
So, when we discovered he was going to Las Vegas for the WSOP this week, we went, too, and started following him around. We went some places we'd never been before. We saw some things we'd never seen. Mike is a Renaissance man for 2018. He's a gamer. He's a bartender. He's a scotch aficionado.
We'd go on more, but that would ruin the surprise we have for later this year.
Point being, we were pointing our camera at the dude for the past three days.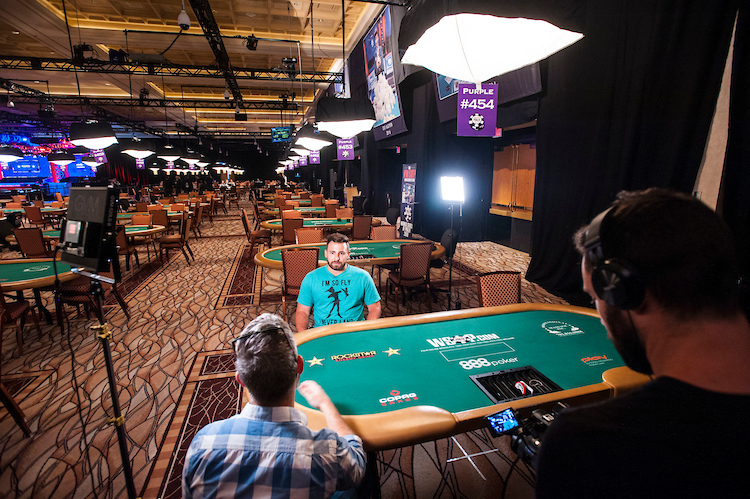 One of several interviews we shot with Mike Page this week
So, we're not saying we're good luck, but maybe we're good luck. Or maybe it's that Platinum Pass he's carrying with him. Or maybe it's that he's preparing for the PokerStars Players No-Limit Hold'em Championship. Whatever it was, with 32 players left out of the 13,000 entries, our man was still alive. Frankly, that was a nice thing to happen for our little project here.
So, we get ready to go meet Page before he gets ready to play the penultimate day of the event, and we realize something. We also know another guy in the field. You might remember him from such tournaments as the PokerStars Caribbean Adventure and such moments as "It's me! The Story of How Thai Ha Won a Platinum Pass."
Yep. Thirty-two players left in a tournament, and two of them are from our pool of Platinum Pass winners. Say hello again to Thai Ha.
Hi, Thai.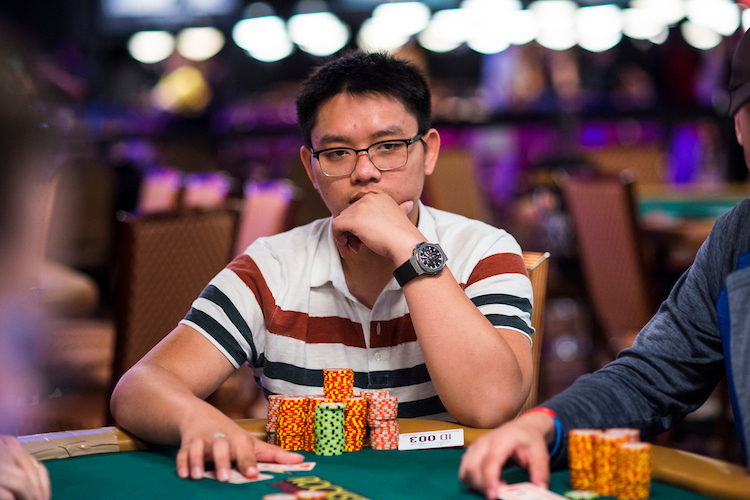 Thai Ha
Of course, in our Producer Fantasia world, they would gets heads-up for a WSOP bracelet. It didn't quite go like that, but before we knew it, the boys were getting to know each other well in advance of starting their campaign on the PSPC.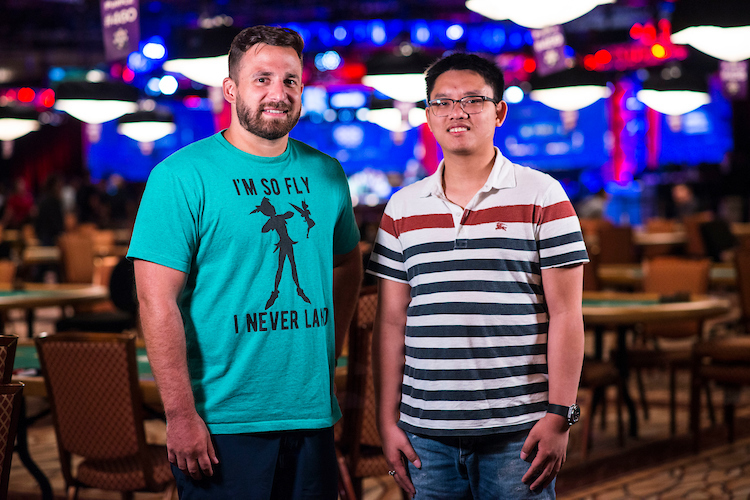 Page and Ha (the next buddy cop comedy from HBO?)
We took the opportunity to talk to the two Platinum Pass winners about how things have been since they won their Pass and how they've been feeling about this whole crazy world in which PokerStars gives away $8 million in seats to one tournament.
You can stay tuned for more in-depth looks at these guys later in the year, but for now, here's what happens when two Platinum Pass winners meet at the WSOP.
Mike Page and Thai Ha are one of more than 300 Platinum Pass winners who will be going to the PokerStars Players No-Limit Hold'em Championship. Want to see more? Meet them all on in our PSPC Platinum Pass Winners index.
WSOP photography by pokerphotoarchive.com.